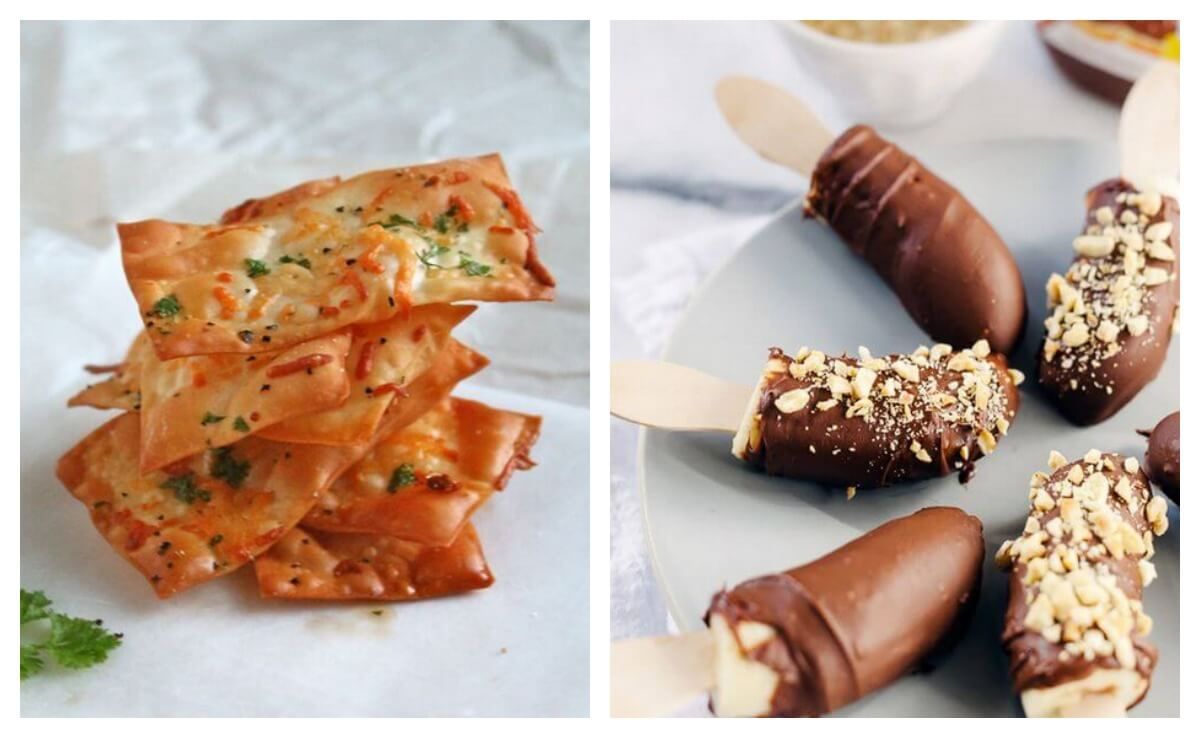 Healthy Late Night Snacks –
I know I like to snack before bed, but I always try to make a healthier choice!
1. Parmesan Wonton Crackers
Healthy, Clean and delicious! Get the recipe!
 2. Baked Potato Chips

Oh I must try these! Recipe! We have an awesome post of 12 Potato Chip Recipe Ideas you've got to check out!
3. Frozen Yogurt Covered Blueberries

Quick and easy little treat! Recipe here!
4. Crunchy Edamame

I love a healthy crunch! Take a look at this recipe!
5.  Healthier Chocolate Bars
Who doesn't love a little chocolate! Check it out!
6. Garlic & Parmesan Kale Chips
Oh Yum! Check it out!
7. Coconut Oil Popcorn
This is my favorite nighttime snack! Coconut Oil Popcorn Recipe
8. Nutella Dipper Frozen Bananas
Chocolate & bananas go well together! Get the recipe!
9. Salt & Vinegar Zucchini Chips
Delicious! Get the recipe!
10. Frozen Grapes
People love this snack! Check it here!

Recipes We've Posted on LRWC: