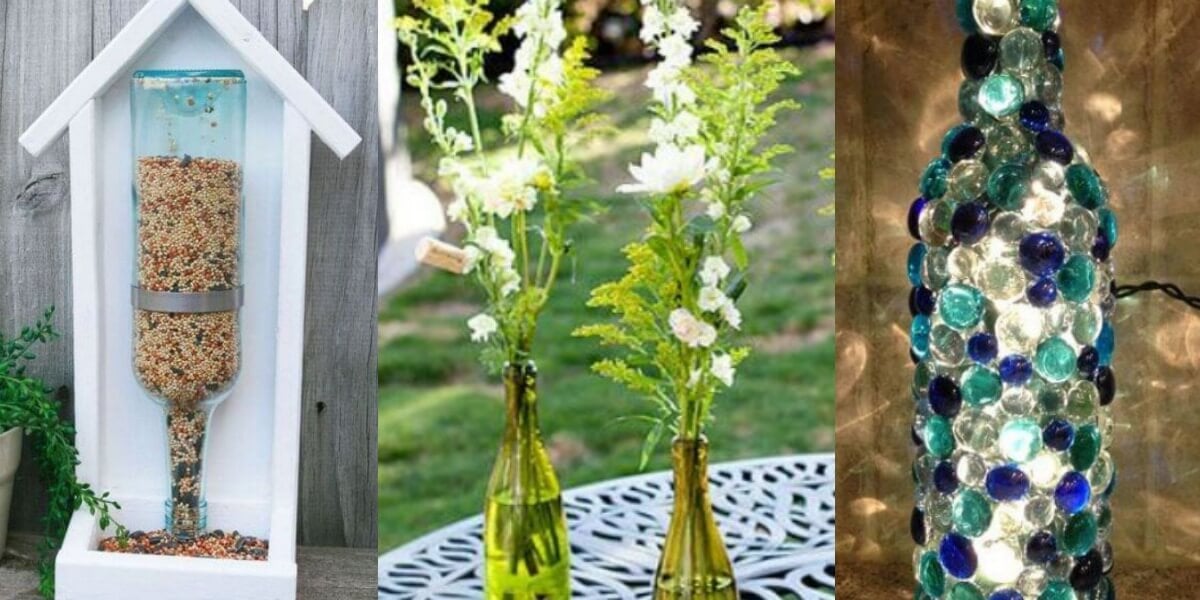 Used Wine Bottles –
I hate throwing used wine bottles into recycling! Some of them are so pretty! Check out a few of my favorite ways to re-purpose them!
How adorable is this. Fill it with birdseed and you've got yourself a cute little bird feeder.
These string lights are so inexpensive but make a big change to these old wine bottles.
Who would have thought to fill an old wine bottle with citronella oil, some marbles and a wick. Genius.
How adorable are these succelents.
Crazy creative!
Every girl needs a little glitter in their life. Why not on a wine bottle.
Love, Love Love!
Beautiful for a wedding!
I'm going to have to get me a wine bottle cutter kit. 

More DIY Projects on LRWC: