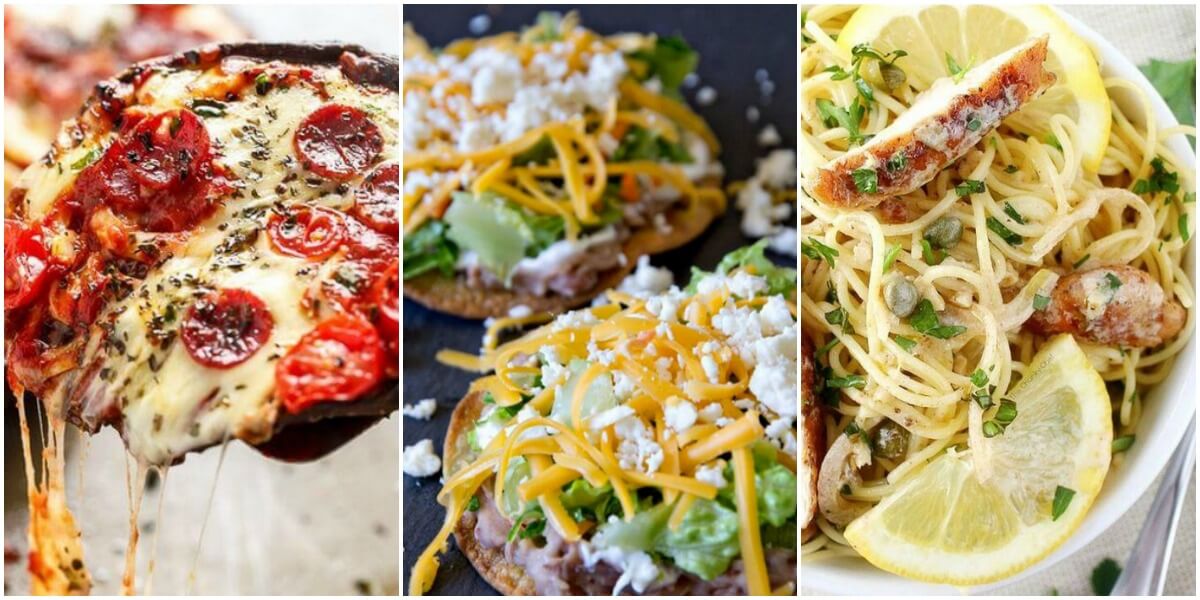 10 Delicious Recipes You Can Make in Under 30 Minutes
We all need some quick recipes for dinner sometimes! Make all of these in under 30 minutes!
1. 30 Minute Skillet Lasagna
Who would've thought?! Lasagna in a skillet is my next big dish! Check it out!
 2. Easy Lemon Chicken Piccata

This looks so yummy – I want to make it now! Check it out!
3. Pork Chops with Creamy Bourbon Mushroom Sauce

This is a must try! Get the details!
4. 10 Minute Healthy Cauliflower Rice

I didn't realize how easy this was! Get this yummy recipe!
5.  Steak Bites
Mmm, steak is always good! Check it out!
6. 10 Minute Portobello Pizzas
Pizza in 10 minutes? Yup! Make this!
7. 10 Minute Oven Baked Tostadas
Tonight's meal is right in front of my face.  Check it out!
8. Baked Ravioli
Easy peasy and delicious! Take a look at this Recipe
9. Flatbread Veggie Pizza
 Try being a little more healthy while eating pizza! Check it out!
10. 5 Minute Watermelon Strawberry Sorbet
Oh this looks so delicious. Make this here!