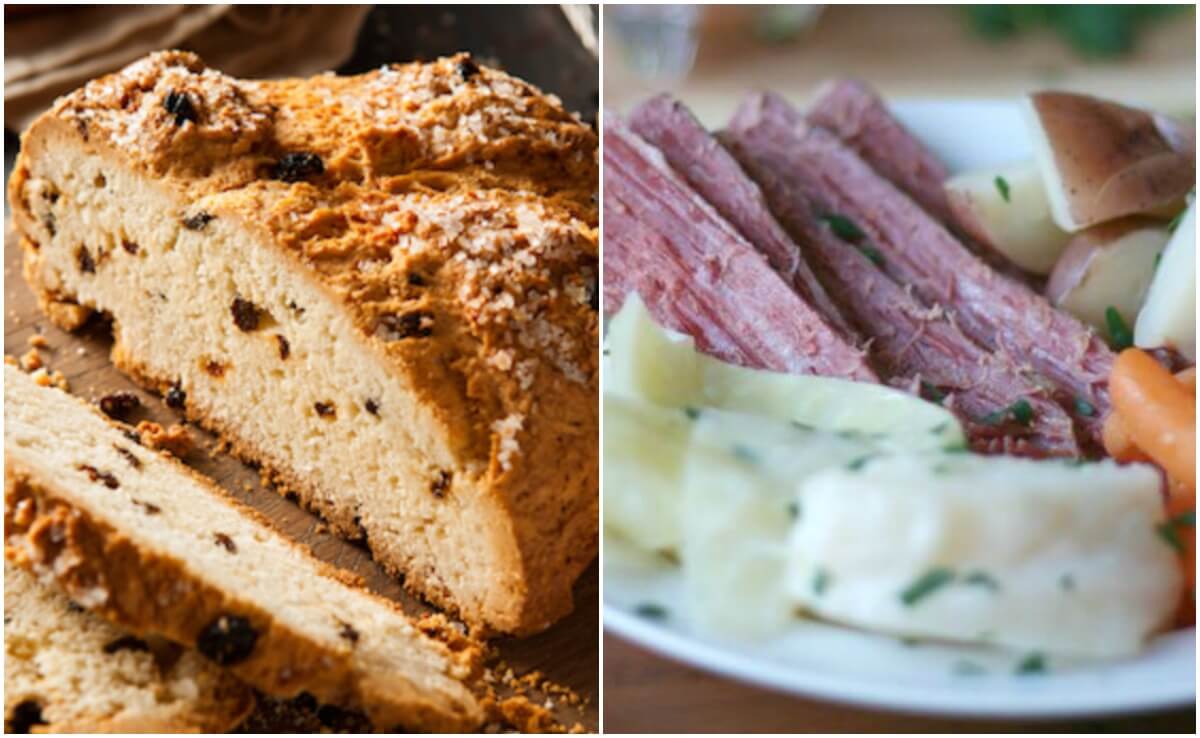 St Patricks Day Recipes –
These St Patricks Day Recipes must get in your belly! All the classics you've been looking for right here!
1. Crockpot Corned Beef & Cabbage
Easy St. Patricks Day dinner option! All of this is made right in your crock pot! Check it out!
 2. Easy Irish Soda Bread

This a must on this holiday! Irish Soda Bread Recipe
3. The Best Shepard's Pie

You need Shepards Pie on your St Patricks Day Recipes list! Check it out!
4. Pot of Gold Irish Potato Soup

UM YUM! Soup is always a good idea! Try this recipe out!
5.  Bangers & Mash
Low carb & Gluten Free! Try it here!
6. Mashed Potatoes
Gotta have some mash! Check it out!
7. Irish Blaas
Wondering what these taste like? Me too! Details!
8. Slow Cooker Corned Beef & Cabbage Soup
Soup is ALWAYS good! Recipe!
9. Reuben Dip
This is the BEST Dip! Let us know how you liked it! Get the Recipe!
10. Authentic Irish Coffee
Mmm Coffee! Authentic is always the way to go on this holiday! Make it here!
---
Check out a few more Recipes Here: