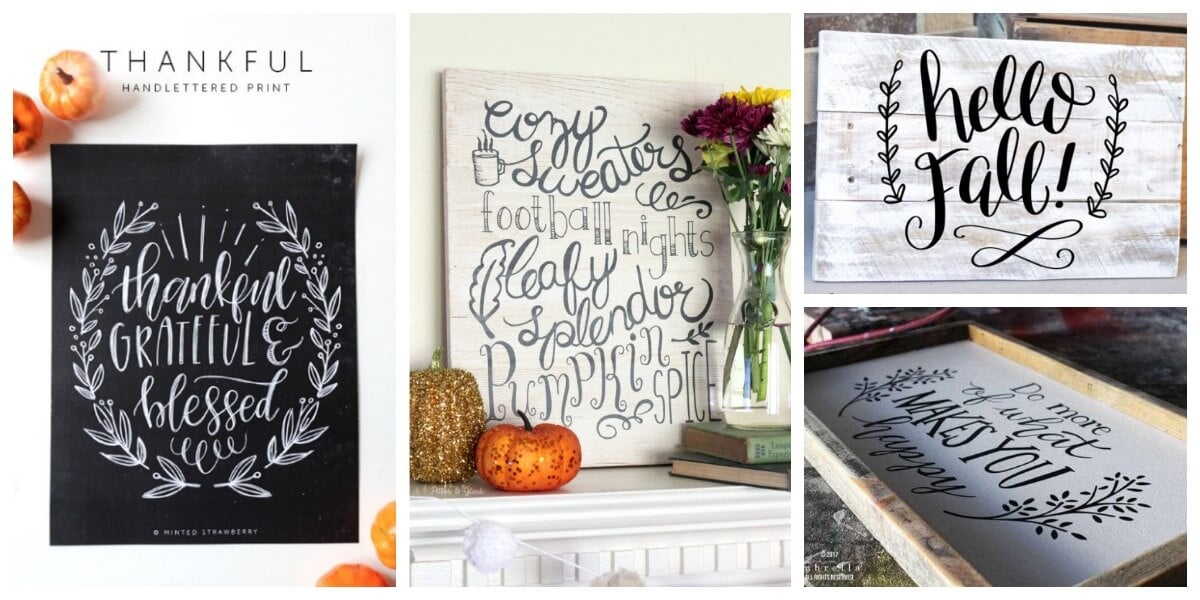 DIY Fall Signs
Do you love hand lettering but don't have the skill to do it free hand?  Here are 10 DIY Fall Hand Lettering Signs your can create on your own or simply print and place in a frame!  It doesn't get any easier than that!
This is a general tutorial on how to create your own beautiful hand lettering sign.
This sign comes available in a orange, brown and chalkboard style.
This could be an adorable craft project to do with your kids.
Create your own sign or just print and frame.
This one comes available in charcoal and white background.
Dig out a rustic 8×10 or 8×8 frame to encase this sign.
Paint this on a planter or pumpkin to welcome guests to your home.
This one prints on at 8×11 page you can trim to fit your frame.
Get all the instructions and files your need to complete this wall art project.
Love this one!
---
Some Fall/Thanksgiving Full Ideas: