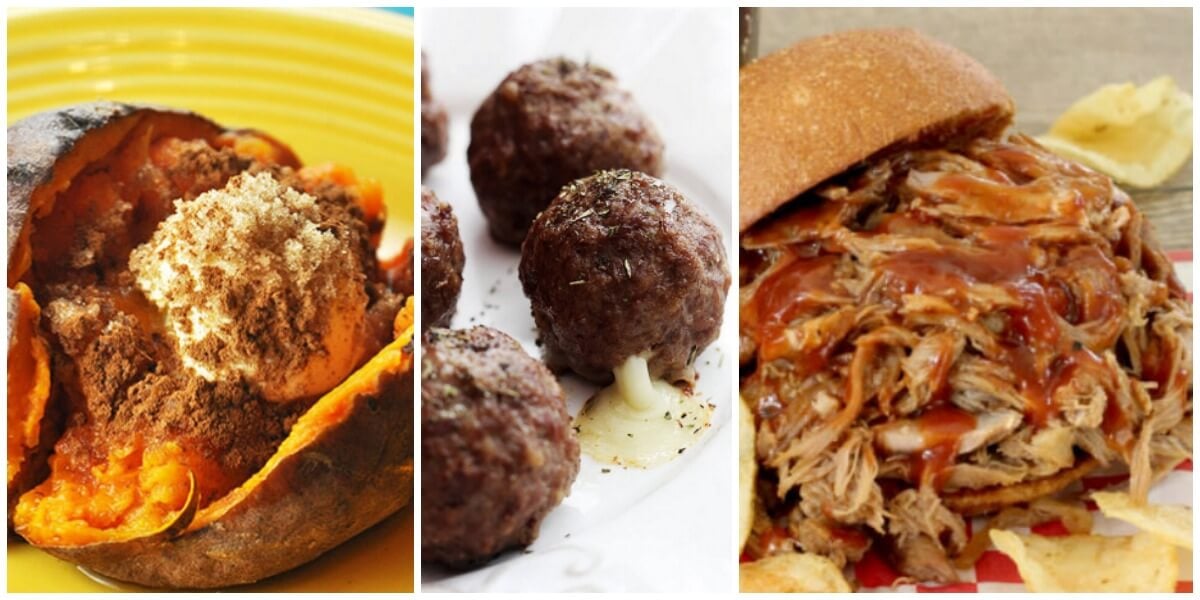 10 Easy Fall Slow Cooker Recipes
Nothing's better than a meal cooked in your crock pot when it's chilly outside! Fall is the best time to start really using the crock pot! Check out some of these cozy recipes we found!
1. Loaded Baked Potato Soup
Lunch, Dinner, Snack time…this one's for me! Make it here!
 2. Pulled Pork with Apple Cider Sausage

Oh Wow. I need this… yesterday. Hurry and make it from here!
3. Sweet Potatoes

The perfect fall side dish! Get all the fix ins!
4. French Dip Sandwich

Fill your home with this aroma. You won't be disappointed! Recipe right here!
5.  Slow Cooker Meatloaf
Mom! Where's the Meatloaf! It's right here!
6. Brown Sugar Balsamic Glazed Pork Tenderloin
My. Mouth. Is. Watering. Recipe Here.
7. Crock Pot Pot Roast
Easy and cozy mixed into one. Make this one tonight!
8. French Onion Soup
Easy Peasy and Classic! Take a look at this one.
9. Mozzarella Stuffed Meatballs
Anything with Mozzarella is for me! Get the recipe!
10. Slow Cooker Chicken Teriyaki
Different take on a classic meal! Get it here!