Sheet Pan Dinners –
Have you always wanted to use just one pan for dinner? I know I do! We've got some awesome recipes for you to try out! Here are 10 EASY Sheet Pan Dinner Recipes for you guys!
1. Rosemary Chicken with Potatoes and Green Beans
Everything you need for a full dinner on one pan! Recipe!
 2. Garlic Roasted Salmon with Brussels Sprouts

Calling all Salmon Lovers! YUM! Get the recipe
3. Rib Eye with Horseradish Butter & Root Vegetables

Check out this hearty meal! Recipe here!
4. Turkey Roulade with Autumn Hash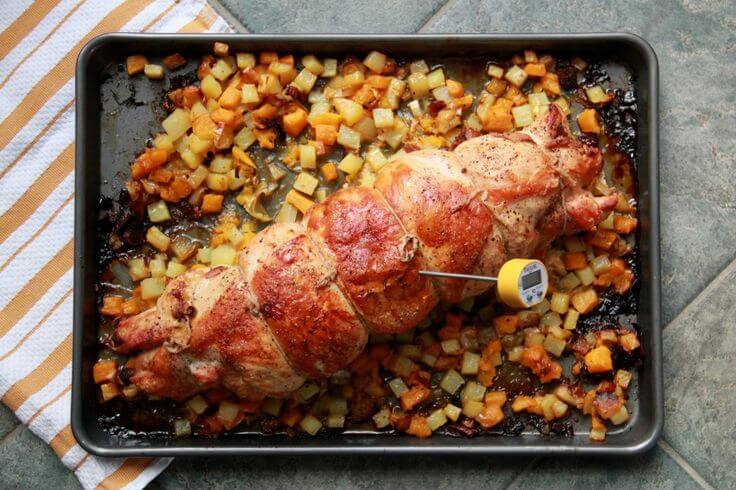 Mmm! A little Turkey in the winter! Recipe here!
5.  Roast Chicken Dinner
Look at the crisp skin on this chicken! Delicious! Recipe here!
6. Shrimp Tomato and Squash
Oh I'm making this! Get the recipe!
7. Mediterranean Roasted Chicken with Tomatoes & Cannellini Beans
Look at the colors in this dish! Make it here!
8. Pulled Pork Nachos
Nachos for dinner! Check it out!
9. Cajun Chicken Dinner
Delicious! Check it out!
10. Kielbasa and Pierogies
Love this meal! All on one pan! Check it out!
---
More Recipes on LRWC: