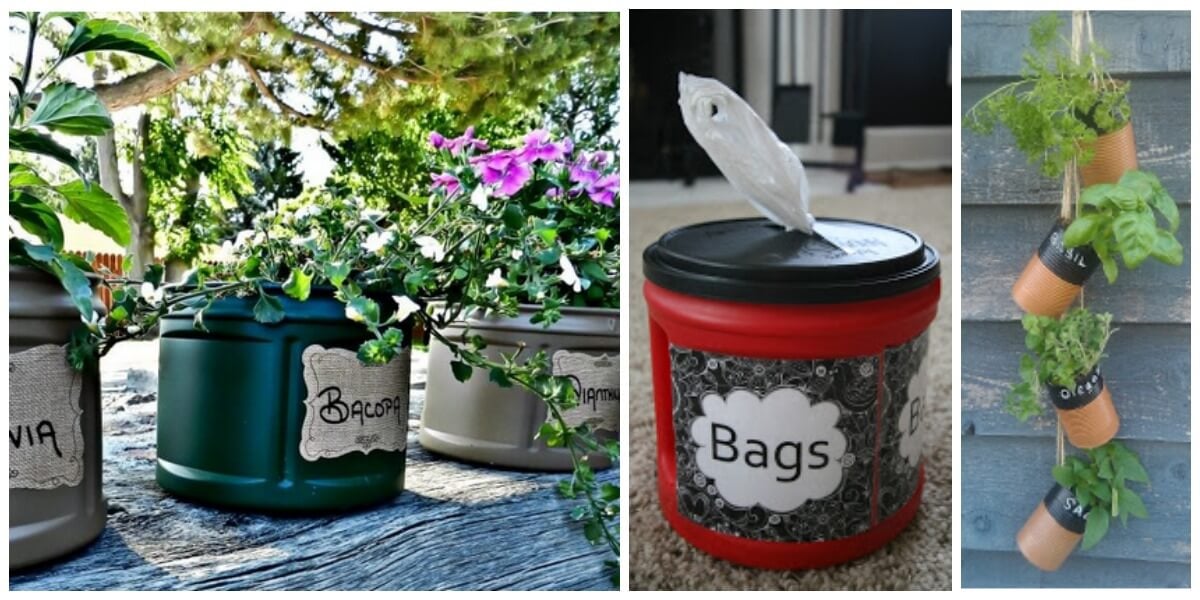 Upcycle Coffee Cans
Don't throw those empty coffee cans away! We put together some pretty awesome ways you can upcycle coffee cans and put them to good use once again. I think my favorite way is to use them as planters. Personally, I think the metal cans would even look better as planters, don't you think? Maybe even spray paint them with chalkboard paint.
We'd love to hear your creative ways you reuse your empty coffee cans.
This is an awesome project the kids will love to get involved with.
You can never have too many flower pots! Am I right?!
Genius! That is all!
Tips to Live Thrifty Rich
Love this idea. You could also use it for a silverware caddy!
So pretty for summer nights!
More flower pots are okay by me 😉
No one will know these once held coffee!
Tips to Live Thrifty Rich
Brilliant idea for the gardener. Worms rock!
Another awesome idea for the kids!
Don't let those tools scare you, it's pretty easy to do.

Check out More DIY Ideas: