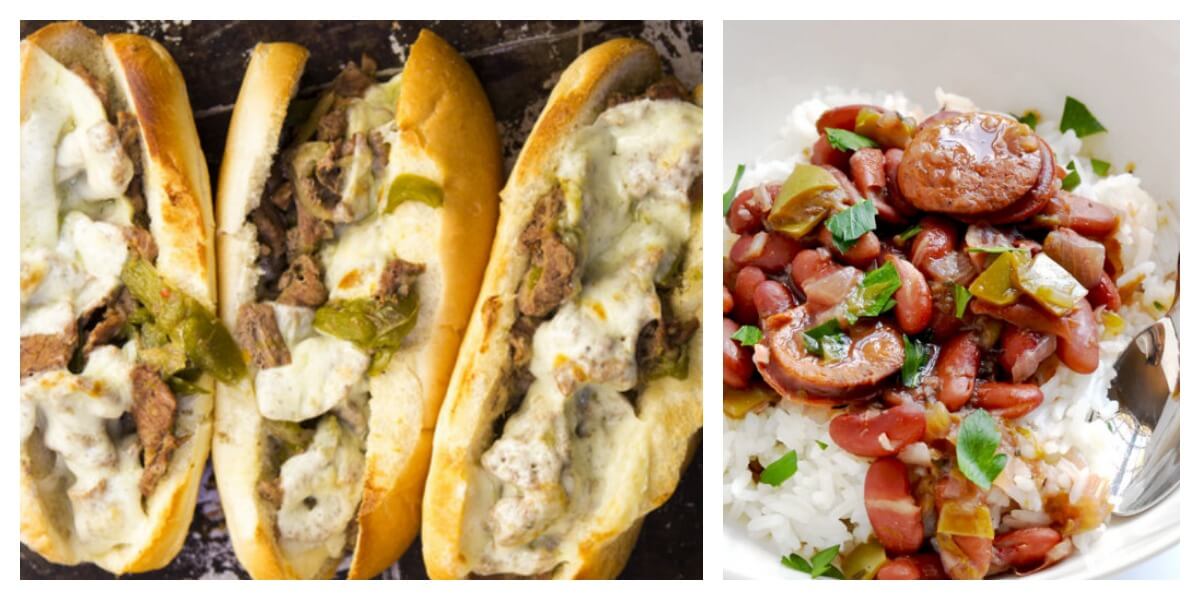 Instant Pot Recipes –
I actually can't believe how Instant Pot Recipes I can whip up. It blows my mind!
If you are looking for recipe inspiration here are the 15 most popular Instant Pot recipes on Pinterest:
You don't need to go all the way to Philadelphia for amazing cheesteaks!! These are incredible!
My family raves every time I make this recipe. I love that regardless of the cut of meat I use my family always mentions how tender the meat is.
Better than store bought and with none of the questionable preservatives!
This recipes takes advantage of my favorite Instant Pot feature: searing the meat in the same pot it will get pressure cooked. Less clean up!
No need to spend money on Indian take out when you can make this dish at home so easily and quickly!
All the flavor of slow cooked pot roast in a fraction of the time!
This could easily become your go-to meal for busy weeknights.
This is a flavorful dish that you can also freeze for later enjoyment.
Friends are coming over to watch the game? This quick to put together chicken wings will have you impressing them in no time!
This dish is the perfect combination of ranch dressing, cheese, bacon and chicken all in one dish. It's so addictive!
This is a recipe I am going to make for my husband who loves gyros!
This is a recipe that uses the slow cook mode in your instant pot.
Another flavorful recipe that took hours to make, now ready in a fraction of the time!
After you check out this recipe, you'll be wondering why you didn't think of this first.
Tender, flavorful meatballs that take minutes to make!
---
Trending on Living Rich With Coupons