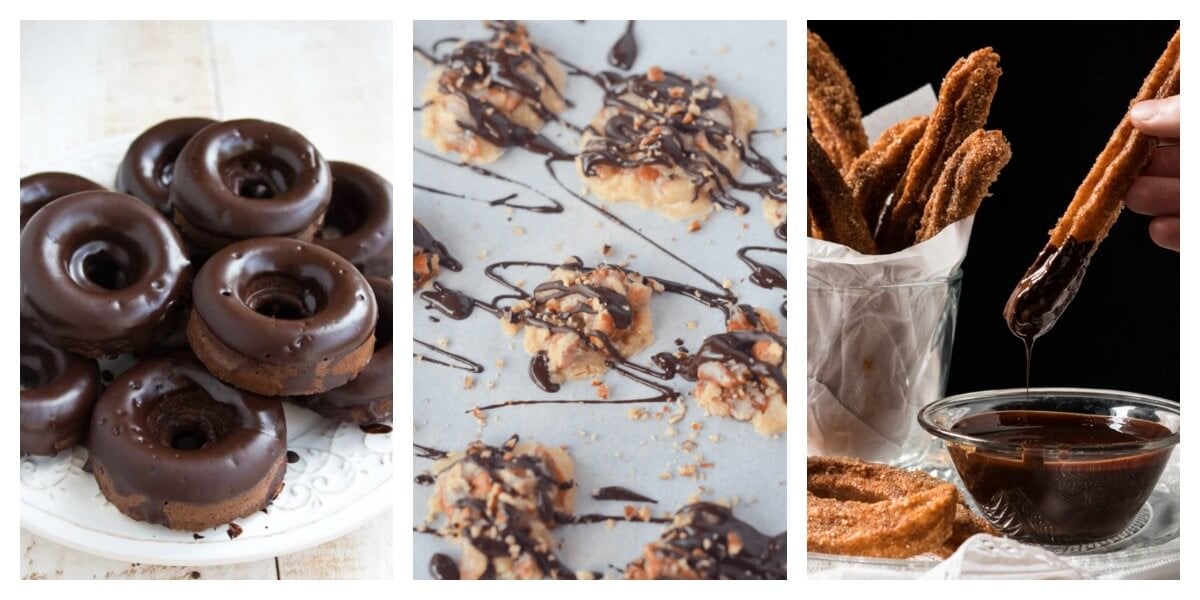 Keto Dessert Recipes
Sometimes the hardest part about adopting new eating habits is the feeling of deprivation.  You don't have to stray from your ketogenic diet with these low carb, and often gluten free, dessert recipes.
Use a mixture of super fine almond flour and coconut flour for best results.
Be creative and use other nut butters (try almond or cashew).
Use this granulated sugar alternative for the topping.
Use sugar free chocolate chips or these cacao nibs on this cookie recipe.
I want to say "too good to be true" but they are true and the recipe is right here!
Check the comments section for how to replace peanut flour with almond flour and coconut flour.
These look light and airy and naturally sweet.
This is your replacement for that Starbucks pound cake you love!
Four ingredients is all you need to whip this up.
If you love coconut you will love these.
Forget about that avocado brownie recipe and try this one for moist and delicious brownies.
This low carb recipe is also nut free, grain free, gluten free and wheat free.

Way healthier alternative to pecan pie.
This delicious low carb coconut custard is topped with a guilt free and sugar-free caramel sauce.
Incredible replacement for those Little Debbie Swiss Cakes.
Five ingredients and five minutes of your time is all you need to make this.
You can have your cupcake and eat it too!
You won't have to skip the dessert table this Thanksgiving.
I can't get over the main ingredient for this recipe. You should check it out too!
This recipe could also be made into muffins.
---
Even More Great Recipes: