Sitting down to enjoy a game, wind down for the day or merely need to replenish some energy?  The perfect snack mix is just what you need!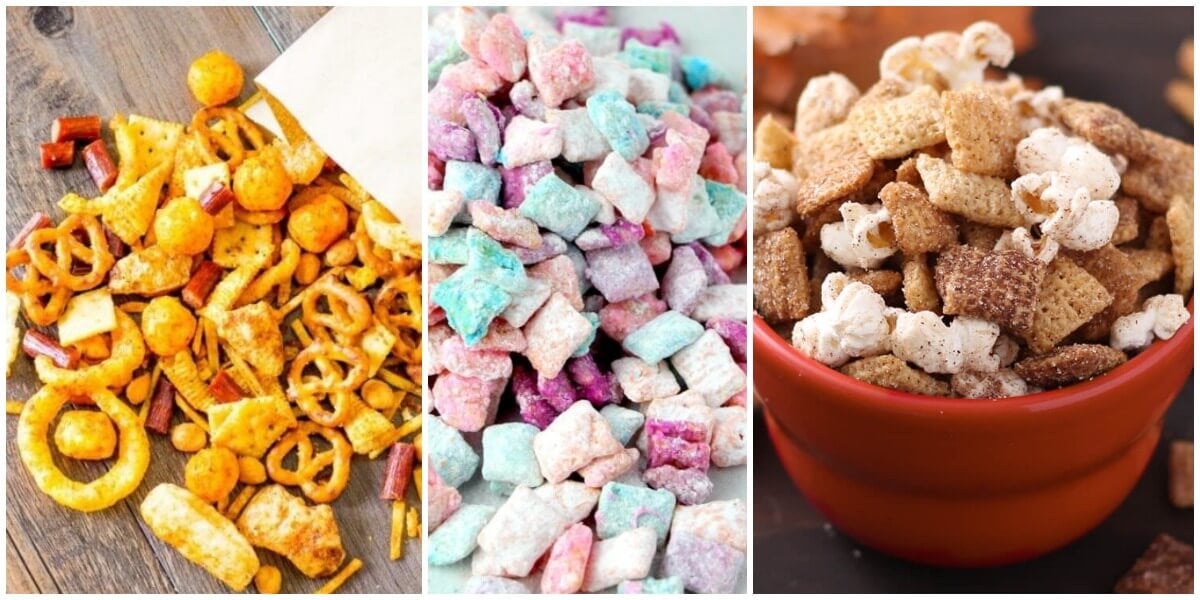 Snack Mix Recipes
Here we have gathered a perfect mix of savory and sweet snack mix recipes.  You won't know which one to try first!
Your kids will be clamoring for this one!
Yum guys! This one won't last long!
Follwoign a paleo diet? You too can enjoy yummy snack mixes.
This crunchy and spicy mix will be hard to stay away from.
Holy cow guys! This one has Funyuns, cheeseballs and more!
So easy to make, yet so tasty!
I know you are thinking "this can not be" but guys, check it out first before judging.
Beef jerky and pepperoni sticks provide the protein in this snack mix.
These look messy and delicious.
For the lovers of all things pink.
Wow! turn up the heat with this mix.
Perfect to put to good use those Halloween treats.
You could use this as a base to create any color combination mix you desire.
Cereal, peanuts, raisins and more get coated in a delicious caramel glaze!
Sweet and salty, this one will be a winner with everyone.
This savory mix is perfect to snack on while watching a game.
I am a HUGE coconut fan so I am trying this one ASAP!
Turn boring oyster crackers into something irresistible.
This recipe yields about 10 cups, so you could make this to hand out to friends during the Holidays.
This crock pot snack mix is made with everyone's favorite Cheez-It crackers, cashews and a Parmesan ranch seasoning, yum!
---
More Lifesaving Ideas You'll Love: