Move over chocolate chip cookie! There are more ways than this to add chocolate chips to your recipes. From desserts, to cooling treats and breakfast recipes, get lots of delicious ideas for using those chocolate chips you have in your pantry.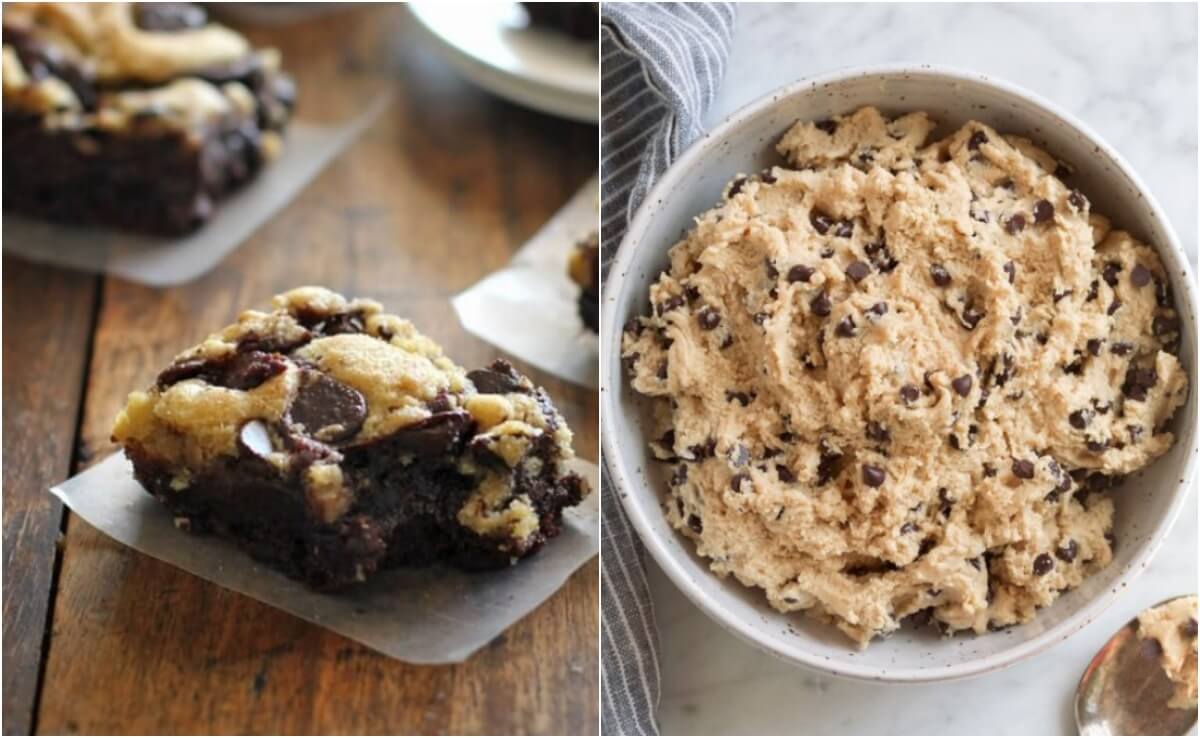 Recipes Using Chocolate Chips-
We've got 20 recipes you can make using chocolate chips that you'll love!
1. Chocolate Chip Cookie Brownies
Ooey gooey yummyness! Details!
 2. Chocolate Chip Bread Pudding

Creamy and decadent yet easy to make!. Details.
3. Chocolate Chip Pie

This is the type of pie filling I can get behind, yum! Check it out!
4. Chocolate Chip Shortbread Cookies

Not your regular type of chocolate chip cookie so I thought you may want to check it out.
5.  Chocolate Chip Cookie Cups
Who wouldn't love keeping these on hand at all times? Check it out!
6. Chocolate Chip Banana Ice Cream Cup
This is a three-ingredient yummy and healthy cold treat.  Details!
7. Banana Chocolate Chip Cake with Peanut Butter Frosting
I wouldn't mind celebrating my birthday with this cake.!  Check it out!
8. Chocolate Chip Cookie Ice Cream Cake
Two of my favorites in one place!   Learn how to make it!
9. Chocolate Chip Vanilla Pudding Freezer Cookies
Absolutely delicious way to replace ice cream cookies if following a Keto diet Details here
10. Edible Cookie Dough
Enjoy a guilty treat without the risk of salmonella!  Details here
11. Chocolate Chip Cookie Dough Smoothie
Dairy-free protein rich smoothie you can enjoy after a workout! Details!
12. Chocolate Chip Cookie Dough Truffles

Absolutely decadent and delicious! Details.
13. Chocolate Chip Ice Cream

No bananas in this recipe, guys, but just as easy to make! Check it out!
14. Chocolate Chip Dutch Baby

I've only ever enjoyed "regular" Dutch Babies, this one looks great! check it out.
15. Chocolate Chip Cookie Cheesecake Parfait!
No-bake dessert you can whip up in no time. Check it out!
16. Chocolate Chip Waffles
Love the smell of freshly made waffles. Details!
17. Bailey's Chocolate-Chip Cheesecake
Bailey's Irish Cream in cheesecake? Yes please!! Check it out!
18. Chocolate Chip Scones
Flaky and tender scones with a chocolate surprise! Learn how to make them!
19. Chocolate Chip Biscotti
A favorite to enjoy with cup of Chai tea. Details here
20. Bakery Style Chocolate Chip Muffins
Perfect way to get your day started! More here

Check out some other Recipes on LRWC: