Well I'm changed it up a bit this weekend.  It wasn't my normal stops because I was so excited about all the great Tostitos deals going on.  And, with that Pepsi/Tostitos rebate coming to an end on 2/8, I wanted to make sure I made my qualifying amount.
This trip was to CVS but it was last weeks deal as I went on Saturday.  Here I spent $4.83 out of pocket for $31.34 worth of groceries.  I used a $6.00 ECB to pay as well and received a $10 ECB for the purchase.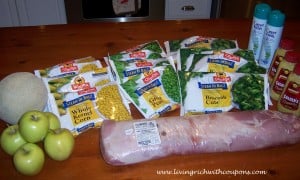 Then I went to ShopRite and picked up another pork roast and other free and cheap goodies.  Here I spent $19.80 for $46.76 worth of groceries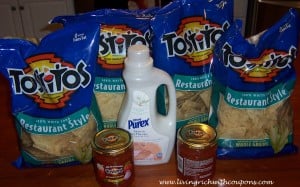 And no you are not seeing things, there are more Tostitos.  This time I took advantage of the Target deal going on.  Here I spent $8.74 for $22.40 worth of groceries.  I will be going back before the week is over for more.
And lastly, Pathmark, where I could not get the cheap ground beef that was on sale.  All gone.  So I will have to stop back during the week.  But, I did score 2 very large packages of boneless chicken on managers special.  I got 9 lbs for $13.74 which comes out to only $1.53 per lb.  Nice deal!
Plus, the popcorn was part of the ConAgra deal and I received a $5.00 catalina for that.
Total spent $22.04 out of pocket after using a $5.00 from last weeks Kraft deal.  Amount of groceries was $52.54 and I also have another $5.00 catalina for next week.
Summary so far for the week: $55.41 for $153.04 worth of groceries.  I will be stopping at Pathmark & Target so I will most likely spend another $20 on more Tostitos & a couple 3 lb packs of ground beef.