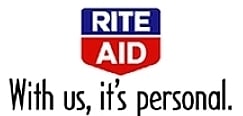 Don't forget to use the $5 off $25 Coupon to score even better deals (set radius at 50 miles to see coupon). Make sure to sign up for your Rite Aid Wellness+ card for even more savings.
You can take a look out the following:
Also, print a copy of the Rite Aid Coupon Policy to have with you at the store.
Colgate PRO Clinical $2.99
Get $2.00 UPR
use Colgate Pro Clinical Toothpaste printable
use $1/1 Colgate Pro-Clinical Toothpaste, exp. 7-3-10 (SS 06/13/10)
Free after UPR and coupon
Nice & Easy Hair Color $7.49
Get $2.00 UPR
use $2.50 in ad coupon
Get $3.00 Special SCR (should receive via email)
use $1/1 Clairol Hair Color, exp. 7-31-10 (P&G 06/06/10)
Free + Overage
Pantene 2/$7.00
Get $3.00 UPR wyb 2
use $1/2 Pantene Product, exp. 7-31-10 (SS 06/13/10)
$1.50 each after coupon
L'Oreal Preference Hair Color $8.99
use $2.00 in ad coupon
Get $2.00 UPR
use $2/1 L'Oreal Preference printable
$2.99 after both coupons & UPR
Nestle 24 Pack Bottled Water 2/$8.00
Get $1.00 UPR wyb 2
use $1/2 Nestle Pure Life Purified Water Multi-Packs printable
$3.00 each after coupon
Chex Mix $1.29 BOGO
use (2) $.50/1 Printable coupons OR $.50/1 printable coupon
$.29 after coupon
Motrin PM $3.00
Get $3.00 UPR
use $3/1 Motrin PM, exp. 8-24-10 (RP 04/18/10)
Free + Overage after coupon & UPR
Kotex By U 2/$7.00
Submit $3.00/2 SCR
use (2) $1.00 Kotex U Product printable
or use $1/1 Kotex U Product, exp. 6-30-10 (ALL YOU Apr '10)
$1.00 each after coupon
Gillette Pro Glide $9.99
Submit $5.00 SCR
use $4/1 Gillette Fusion Razor, exp. 7-31-10 (P&G 06/06/10)
$.99 after coupon
Clairol Nice & Easy Hair Color $7.49
use $2.50 in ad coupon
Get $2.00 UPR
use $1/1 Clairol Hair Color, exp. 7-31-10 (P&G 06/06/10)
$1.99 after coupons & UPR
Purex 2/$6.00
use (2) $1/1 Purex Natural Elements printable (IE) or Printable (FF)
Get $1.00 UPR wyb 2
$1.50 each after coupon & UPR
Kellogg's Cereal $1.99
use $1/2 Kellogg's Cereal printable
or use $1/2 Kellogg's Cereals printable
or use $1/2 Kellogg's Mini-Wheats or Raisin Bran, exp. 7-18 (RP 6/6/10)
$1.49 after coupon
Nivea Bodywash $3.99
B1G1 Nivea Body Wash For Women, exp. 7-31-10 (ALL YOU June '10)
$2.00 each after coupon
Mucinex $19.99
Get $5.00 UPR
$14.99 after coupon
L'Oreal Vive Shampoo $3.33
use $1/1 Select Studio Line or Vive Pro Products, exp. 9-12 (RP 6/20/10)
$2.33 after coupon
Garnier Nutrisse Hair Color $4.99
use $2/1 Garnier Herbashine Color Creme with Bamboo Extract printable
$2.99 after coupon
Garnier Fructis Shampoo & Conditioner $3.50
use $1/1 Video Values
use $1/1 Garnier Fructis Shampoo, Conditioner or Treatment printable
$1.50 after coupon
Johnson Baby Products or Desitin Baby Care B1G1 50% off
use $1/1 Desitin Diaper Rash Product printable
or use $1/1 Desitin Diaper Rash Cream printable (IE) or printable (FF)
or use $1/1 Johnsons Baby Product, exp. 8-15-10 (RP 06/06/10)
or use $1/1 Johnsons Baby Product, exp. 7-5-10 (SS 04/25/10)
Glad Trash Bags $5.99
Submit $1.00 SCR
use $0.50/1 Glad Trash Bags, exp. 8-8-10 (RP 06/06/10)
$4.49 after coupon & SCR
Finish Quantumatic Kit $5.99 (on sale 50% off)
use $4/1 Video Values Coupon
use $3/1 Finish Quantumatic Detergent Dispenser System printable
Free after both coupons
Ultra Fresh Matic Kit, Ultra Imotion Kit
Neutra Air Freshmatick Kit psa $6.99 (on sale 50% off)
use $4/1 Air Wick Freshmatic Compact i-Motion Kit, exp. 8-1 (SS 6/20/10)
or use $4/1 Lysol Neutra Air Freshmatic Air Treatment Product printable
or use
$2.99 after coupon
Brita Pitcher or Filters $16.99
Get $3.00 SCR
$5/1 Brita Water Pitcher printable
$8.99 after coupon