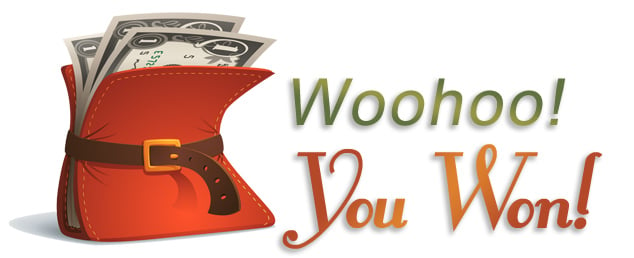 Comment: Bree says Oh my favorite is watermelon; I just love how when you cut it open on a hot summer day, it just sweetens the air.
Comment: Annie says My favorite summertime snack is a Good Humor Toasted Almond bar. Yum!
Comment: Su says My favorite summertime snack is still anything chocolate; however, my family LOVES ice cream(and snowballs).
Comment: Silvia says I love Strawberry Ice Cream
Comment: Joanne says Nothing beats ice cream! I love those vanilla and chocolate ice cream cups that come with the little wooden spoons. Yummy!
Comment: Tiffany says Ice cream with rainbow jimmies is my all time favorite summertime snack! I love ice cream in a cone, in a bowl, on top of a waffle, soft serve or hard, on a stick, between two cookies, I could go on and on, I love it anyway I can get it!!!
Comment: Kristen says Phillies Graham Slam Ice Cream!
Comment: Kim says Watermelon!!
Comment: Marilyn says My favorite summertime treat is an ice cream sundae with hot fudge and brownies. (OK I lied it's my favorite year round treat.)
Comment: Brenda says Ben and Jerry's fudge brownie Ice cream … Ice Cream and more Ice Cream.. Yummy!!!!
Comment: Kristin says Although ice cream is wonderful I have to say that my fav summer snack is a cucumber sandwich (best with the cucumbers from my garden!): sliced cucumber, tomato, salt, pepper & mayo on bread. I don't eat it in any other season =)
Comment: Melyssa C. says I love double chocolate snack cake with fresh berries! My mom and I always make it and the summer brings us the perfect berries to top it off!! Yummy!
Comment: Lori says My favorite ANYtime snack is definitely ice cream … but it's even better in the Summer! Who doesn't love a great tasting ice cream on a cone on a hot summer day!?!
Comment: Melissa says Rita's with a pretzel
Comment: Callie says Easy one! Drumsticks!
Comment: Sue K. says MMMMM I love nothing better than cold watermelon sherbet !
Comment: Michelle P. says I love watermelon on a summer day
Comment: Karren says My favorite Summertime snack is ice cold watermelon!!
Comment: Debbie says My favorite summertime snack is fried oreos! Mmmmmmmm…
Comment: Liz says Definitely the Nestle crunch klondike bars.
The winners have been contacted via email.  Thanks to everyone for entering.
You can see a complete winners list of all giveaways on LRWC.