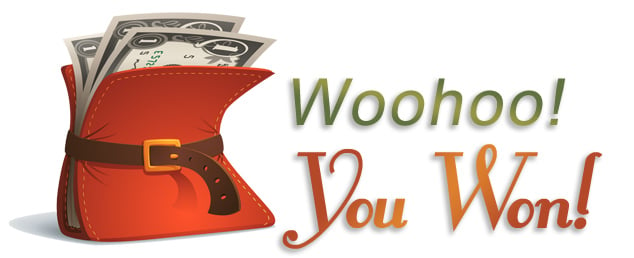 Comment: Nicole says A Walgreens manager asked if I could teach him to shop like I do. Love those match ups! 
Comment: JULIANN S. says LivingRichWithCoupons.com gives me endless opportunities to SAVE $$$ and in today's economy and on a fixed income I will click & print every coupon that comes my way! Thank you a millions time for helping me and my family SAVE $$$ whenever possible. 
Comment: Ethel says I love the store matchups for shoprite! 🙂 
Comment: Lisa C says I am a working mother of 3 who also attends school. If it wasn't for your website I would NEVER be able to coupon. I definitely don't have the time to find my own match-ups. I appreciate all the work you but into this website. THANK YOU from our whole family. 
Comment: Monyca says I love Free For Me Fridays! And ice cream! 
Comment: Ana says I love everything about this site, but my favorite are the post. I am a stay-at-home mom and during nap time, or the occasional minute or two that I am not dedicating time to the little ones or the household I love sitting down and reading what's new. 
Comment: Sheri says love this site. like the store matchups and coupons! 
Comment: Angelica says I love Shoprite, Stop and Shop and Pathmark Matchups you guys help a GREAT deal 🙂 
Comment: Sarah B. says You aren't local for me but I love your drug store deals and all the freebies & coupons you post! 
Comment: Brennan says This is my first week on this site, and I can't believe all the hard work you (and others) put in. I am slowly realizing how all this coupon madness works, and I love it! 
Comment: Joanne says Love coupons…love ice cream 
Comment: Jessica says I have so many choices for grocery store shopping, but I really prefer to shop at Stop and Shop. I love your match ups for S&S , and I always use it to make sure I didn't miss a good deal! 
Comment: Charlene H says I love the fact that I can get matchups and tips. Thank you so much 
Comment: Lori says I love the mid-week deals that come as a surprise because of new coupons, like the Breyers deal last week at Target! 
Comment: Sarah says I like the Walgreens match ups! 
Comment: Tara says I love the got coupons segment!!!! I always write to the company Cindy suggests to score some free coupons!!!! 
Comment: Jahna E says livingrichwithcoupons has officially upped my couponing game 1000000 percent!! I was OKAY before, now I am AMAZING haha! I love love love your things to do in NJ post, and of course the shoprite matchups and until this site I never couponed at drugstores, so thank you sooo much! 
Comment: Kim H says I just started couponing recently and I love your coupon matchups. They're so helpful! 
Comment: Nicole says I am new to extreme couponing and have learned so much from Living Rich with Coupons! Thanks! 
Comment: MAIRA says i love all the coupons and savings and I TELL ALL MY FRIENDS. THANKS FOR THE WONDERFUL HELP. CANNOT WAIT TO WIN ALL THE ICECREAM.
The winners have been contacted via email.  Thanks to everyone for entering.
You can see a complete winners list of all giveaways on LRWC.