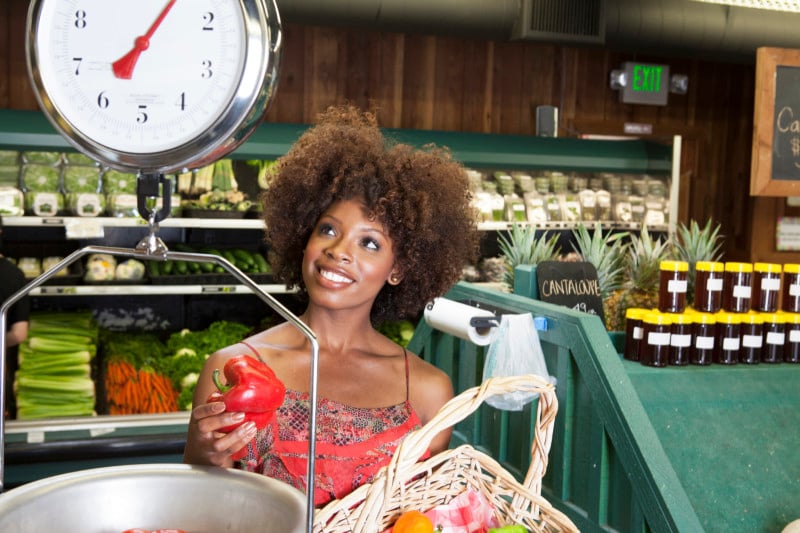 Weigh Your Produce
This week's Couponing Tip is on weighing your pre-packaged bags of produce!  This is an important tip to remember while at the grocery store and a tip that I'm just getting used to doing.
When picking up a 5-lb bag of potatoes that are on sale, for example, how many of you typically weigh the bag before you place it in your cart?  There's no need to, you think, because all the bags are 5-lbs and they are all the same price  Think again! You'd be surprised at the variation in weight from bag to bag.  I've gotten a bag of potatoes that weighed close to 6-lbs even though it was labeled 5-lbs.  By taking that extra minute to weigh a few bags, I gained an extra pound of potatoes!  You can check out this post on the Consumerist about a huge difference in produce at Stop & Shop.  Crazy right?!?
Remember, this rule only applies when you're buying produce at a fixed price that is already bagged.  Here are some examples of items I typically weigh before buying.
Some produce items to weigh before buying:
Potatoes
Onions
Apples
Oranges
Strawberries
and more!
This simple yet effective tip will hopefully get you more produce for your money and help you to continue in your journey of Living Rich with Coupons!
Do you have an idea for an Extreme Couponing tip you'd like to see addressed?  Leave your ideas in the comments!