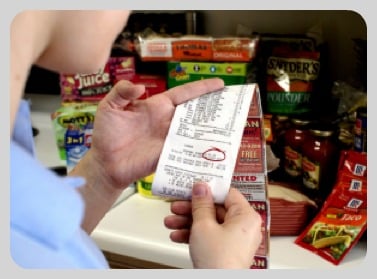 Extreme Couponing
April Showers bring… daffodils, tulips, forsythia, hyacinth, cherry blossoms.. AND a brand new chance to enter our Reader Shopping Trip Giveaway!  Its a new month which means a new giveaway! Whoo hoo!
This month we will be giving away THREE $100 Gift Cards!  Three lucky winners will receive a gift card for the store of their choice.  And, 10 winners will each win (3) Living Rich With Coupon Shopping Bags.
So, snap your pictures, type up your savings and send them in because who doesn't want to win a $100 Gift Card to the store of your choice.
Starting right now and running through 4/30, every shopping trip submitted will be entered into a giveaway to win a $100 Store Gift Card.  Here is how it will work:
Email your shopping trip (picture would be great too) to shoppingtrips @ livingrichwithcoupons.com (remove spaces).  Entries will only be accepted via email submission to the email address listed here.  Entries left in the comments will not be included in the giveaway.
You can submit as many shopping trips in a month that you like for additional entries.
You will receive a confirmation that your email was received.  That email means you have been entered into the giveaway.
If your shopping trip gets posted, you receive a bonus entry into the giveaway.  Note: There will be no more then 1 trip posted per day so not all may make it to a post.
The giveaway ends on 5/31/13.  No entries will be counted after that time frame.
All entrants must be at least 18 years old and reside in the United States.
Three winners will receive a $100 gift card each and will be chosen at random.  Winners must respond with mailing address within 36 hours or another winner will be chosen.
Here are some of the things we are looking for in the submission:
Pictures, cause we love pictures 🙂
Format similar to those posted here
Timeliness of trip.  It would be best if the trip is from a current sale period.  Example a shopping trip for ShopRite submitted on Wednesday for a sale that ends that coming Saturday would be best as it gives readers time to take advantage of the deals.
You can check out all the shopping trips by using the quick link button on the right side of the site.
We will be announcing the winners of our April Reader Shopping Trip Giveaway soon.  Be sure to watch for the post to see if you won!