Babies R Us & Toys R Us Clearance
Wow!  Remember that AWESOME Babies R Us and Toys R Us Clearance sale we posted about a few weeks ago?  The one where I did some SERIOUS shopping – I went back multiple times!  Well this clearance deal is back beginning today!  It's a bit different this time and can work out to be even better!  I know, hard to believe it could be better than before.

Beginning today, 2/14 through 2/20 all clearance clothing, shoes & accessories will be $5 or less at Babies R Us and Toys R Us stores!  That's a great deal in and of itself, however check this out.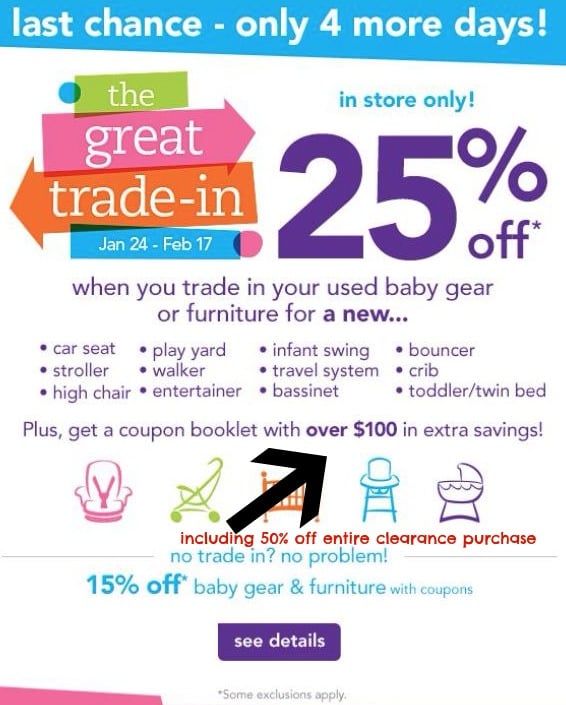 Through 2/17, Babies R Us is having their annual "Great Trade In Event" where you can bring in used high chairs, car seats, strollers, etc. and in return get 25% off the purchase of a new one.  In addition to receiving 25% off a new product you will also receive a $100 coupon book for trading in an item.  Inside this coupon book is a coupon for 50% off your entire clearance purchase!  Say what!?  Yep, 50% off – and it includes this $5 sale.  So if you have an item to trade in you can score clothing, shoes and accessories for just $2.50!  Woot!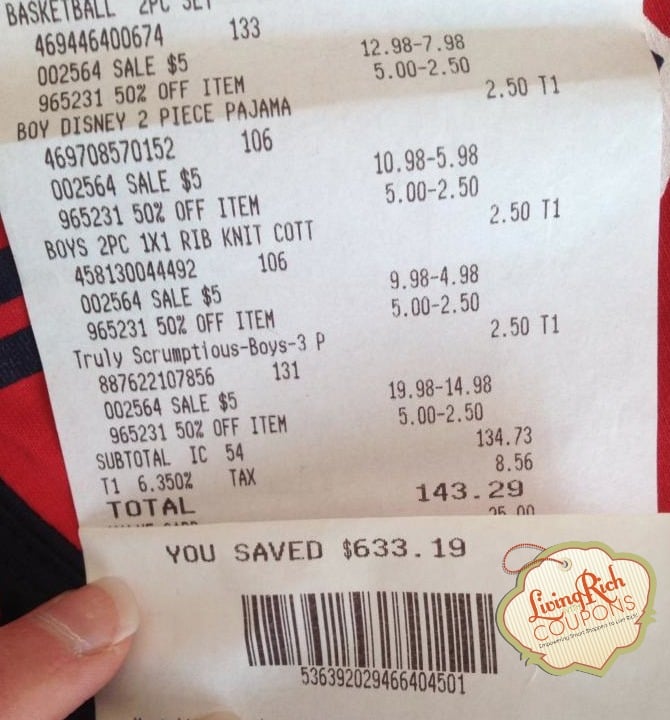 Reader Brittany saved over $600 today on her shopping trip to Babies R Us taking advantage of this deal!  I love it!  So get on over to your local store and let us know your favorite finds!
 Thanks Brittany!