Krusteaz Coupon
Stop & Shop Sells Krusteaz Flatbread mix regurlarly for $2.69 each at my location. We have a $0.75/1 Krusteaz Flatbread Mix coupon available to print.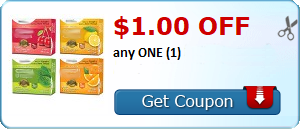 That's not all! We also have a $1/1 Krusteaz Flatbread Mix Ibotta Rebate available. Pay just $0.19 after coupon and rebate!
In addition to the standard Rebate, Ibotta has a bonus $0.50 Krusteaz Flatbread Mix Ibotta BONUS Rebate when you redeem twice. You'll automatically qualify for the rebate when you redeem the offer a 2nd time. For this deal to work you will need to do 2 separate transactions. After you upload your first receipt, you will need to wait for the offer to return, then upload your 2nd receipt, and you'll get both the $1.00 and the $0.50 bonus offers on the 2nd upload. It's important to note that it could take a while before the receipt is processed and the offer to return to your available rebates, so make sure you do this deal at least 2-3 days before the rebate is set to expire, in case there's any issue with your first rebate.
Note: Shelf prices will vary by region, we have reports of much lower shelf prices at other locations, remember to check your prices before you checkout! 
Here is your deal at Stop & Shop through 2/19 (when Ibotta offer expires):
This List Has Expired
Stop & Shop (through 2/19)