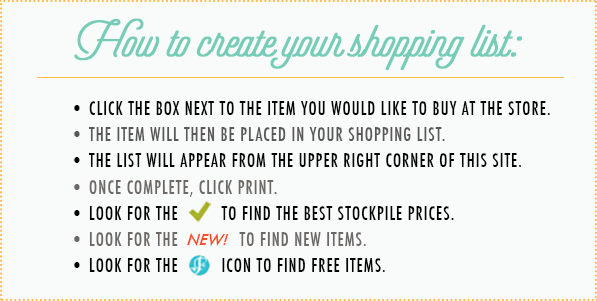 ShopRite Coupon Match Ups Week of 2/14:
ShopRite Unadvertised Deals:

Here are the unadvertised FREE/Cheap deals at ShopRite this week. The full list of unadvertised deals will be available on Monday.


ShopRite Shop at Home Deals:
To learn more about Shop at Home deals, head over to our How to Use Coupons at ShopRite page. These deals are based on a Shop at Home fee of 10%.  If your store is different, please adjust the fee accordingly.

ShopRite Ad
Catalina Deals
We depend on readers like you to keep the Catalina Offers Page up to date. If you receive a Catalina Printout or you see a shelf tag at your store, please submit the info using the form below: