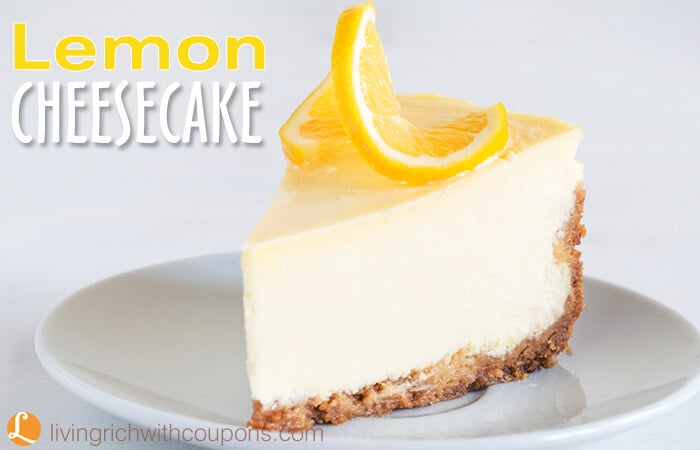 Lemon Cheesecake Recipe
A few years ago, I posted a recipe for an Italian Ricotta Cheesecake.  It is not a 100% traditional Italian cheesecake which calls for ricotta, eggs, milk or cream, etc.  My older recipe, besides having ricotta, also has cream cheese and sour cream which are ingredients you find in a more traditional "New York" cheesecake, which contains no ricotta.
Anyway before this gets too confusing, a few people had asked if my Italian cheesecake could be made with a crust.  I honestly don't know.  So today I am posting a NY style cheesecake, that has a graham cracker crust.  As I said a few years ago, I never met a cheesecake I didn't like!  😉
The texture of this lemon cheesecake is very smooth.  You can even omit the lemon all together if you'd like to make a plain cheesecake.  It's delicious served with fresh strawberries and blueberries.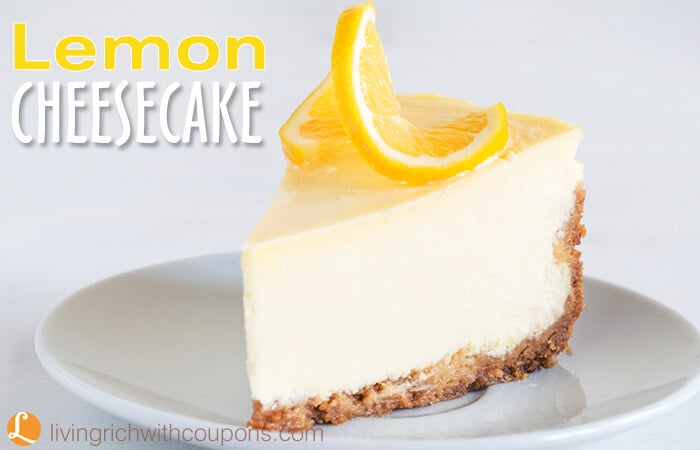 Lemon Cheesecake
The texture of this, NY Style Cheesecake, is very smooth.
Instructions
Mix graham cracker crumbs, sugar and butter. Press into the bottom of 9" springform pan. Bake at 325° for 10 minutes if using a silver pan. Bake at 300° for 10 minutes if using a dark nonstick springform pan.

In a large bowl with mixer, combine cream cheese, sugar, flour, vanilla, lemon juice and peel until well blended. Add sour cream, mix well. On a low speed add in eggs until just blended. Pour over crust.

If using silver springform pan - bake at 325° for 60 to 70 minutes or until center is almost set. If using a dark nonstick springform pan bake at 300° for 60 to 70 minutes.

Run knife around rim of pan to loosen cake. Let cool before removing rim of pan. Refrigerate at least 5 hours before serving.
Nutrition Facts
Lemon Cheesecake
Amount Per Serving
Calories 291
* Percent Daily Values are based on a 2000 calorie diet.
Even More Great Recipes: