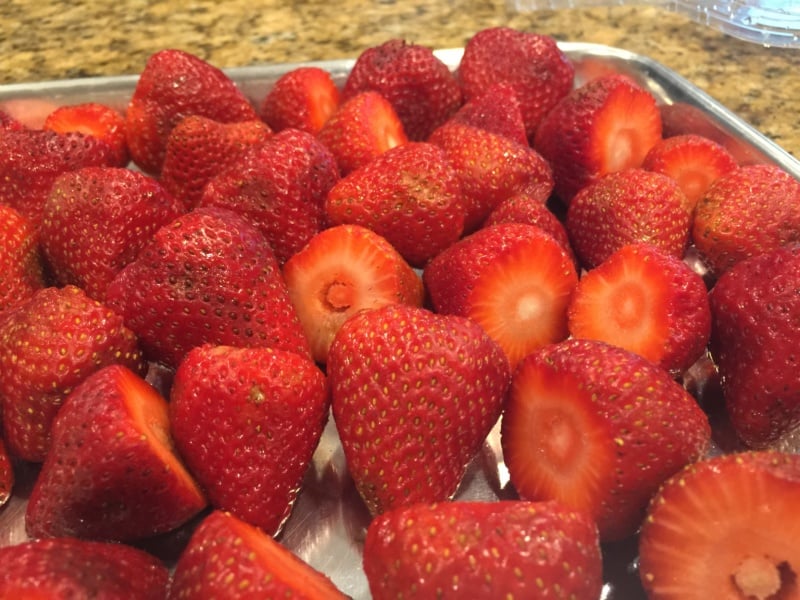 How to Freeze Strawberries
It's strawberries season which means, tons of strawberries growing in your garden. Or, if you aren't a gardener, you can score great prices at the grocery store this time of year. So, now is the time to stock up on strawberries.
Any good couponer will tell you to stock up when the prices are low and produce is included. I know what you are thinking….they'll go bad before I can eat them all. Yes they probably will. The solution? Freeze them. Then you'll have them for months and months and not have to pay higher prices when they are out of season.
There are two very easy methods. The first one is freezing them whole which is great for smoothies. The second method is chopping them up, which is great for baking.
So, let's dive in to exactly how to freeze strawberries.
Freezing Whole Strawberries
How to Freeze Whole Strawberries
Freezing Chopped Strawberries
How to Freeze Chopped Strawberries
---
Recipes Using Strawberries
---