Strawberry Shortcake Recipe
This recipe might sound complicated but its not.  And when you have delicious strawberries available this recipe will be quite a treat.  When you make strawberry shortcake, the shortcake itself can take on a few different forms or shapes.  You can make one large cake, or individual servings.  The recipe for today makes individual servings which are sort of like drop biscuits.  I have also included a recipe to make your own whipped cream (which is not tricky to make) or you can use store bought whipped cream.
Strawberry Shortcake Recipe
Ingredients:
for the strawberries:
4-5 cups strawberries – cleaned & sliced
1/4 cup sugar
for the shortbread:
2 cups of flour
3 teaspoons baking powder
1/4 teaspoon salt
1/4 cup sugar
1 teaspoon finely grated lemon or orange rind – optional
1/2 cup butter
1 egg, beaten
1 teaspoon vanilla
1/2 cup of milk (+/-)
for the whipped cream:
Directions:
1. In large bowl stir together strawberries, 1/4 cup sugar and set aside.
2. Preheat oven to 450°. In large bowl combine flour, baking powder, salt and 1/4 cup sugar. Cut in butter, mix until blended.
3. Add beaten egg and vanilla to flour mixture, then enough milk to make an easily handled dough. Mix well until all is combined.
4. Drop dough into eight 3 inch mounds on greased cookie sheet. Bake 12 to 15 minutes or until done.
5. Meanwhile in bowl combine cream, 2 tablespoons of sugar and 1/2 teaspoon vanilla. Beat on medium speed until soft peaks form.
6. When your cakes are done and have slightly cooled, cut in 1/2 horizontally with a serrated knife. Lift off top. Spoon some of the strawberry mixture and whip cream over the bottom layers of each of the shortcakes. Replace the shortcakes' top half. Then top with additional strawberries and whipped cream.
makes 8 servings
Enjoy!!
Printable Recipe:
---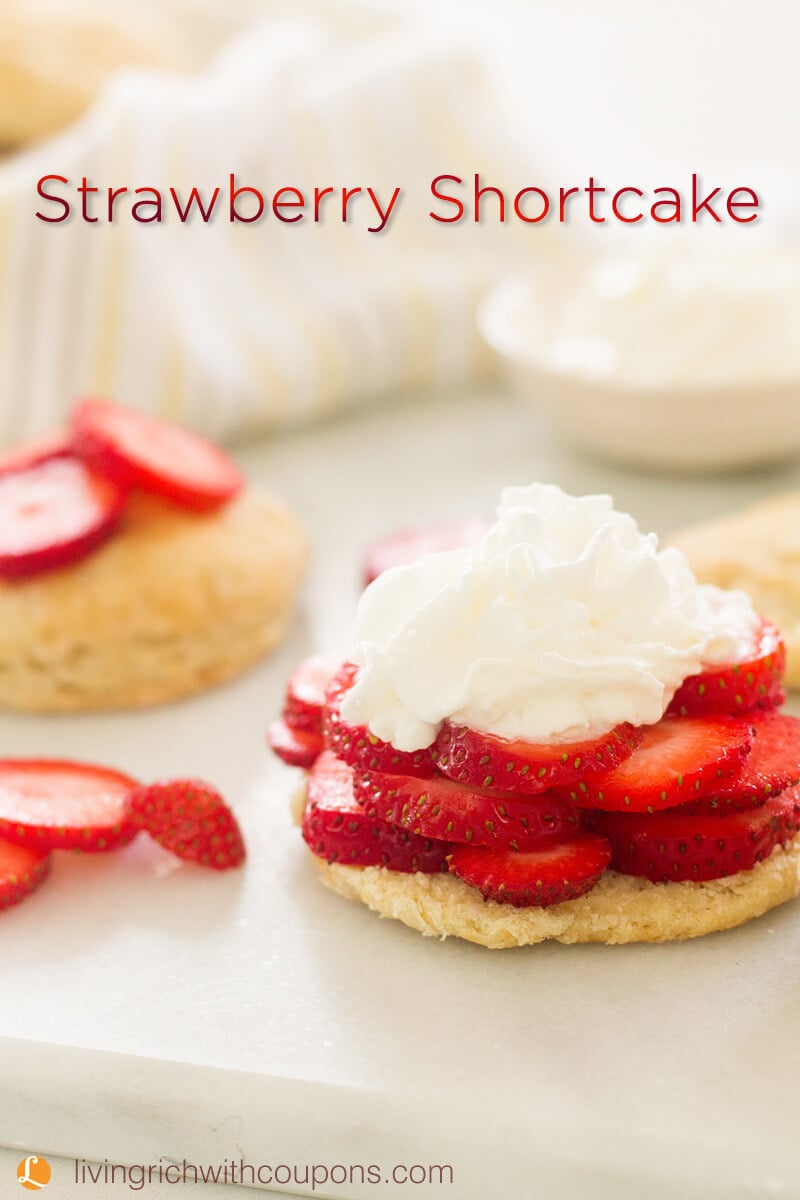 Save
Save