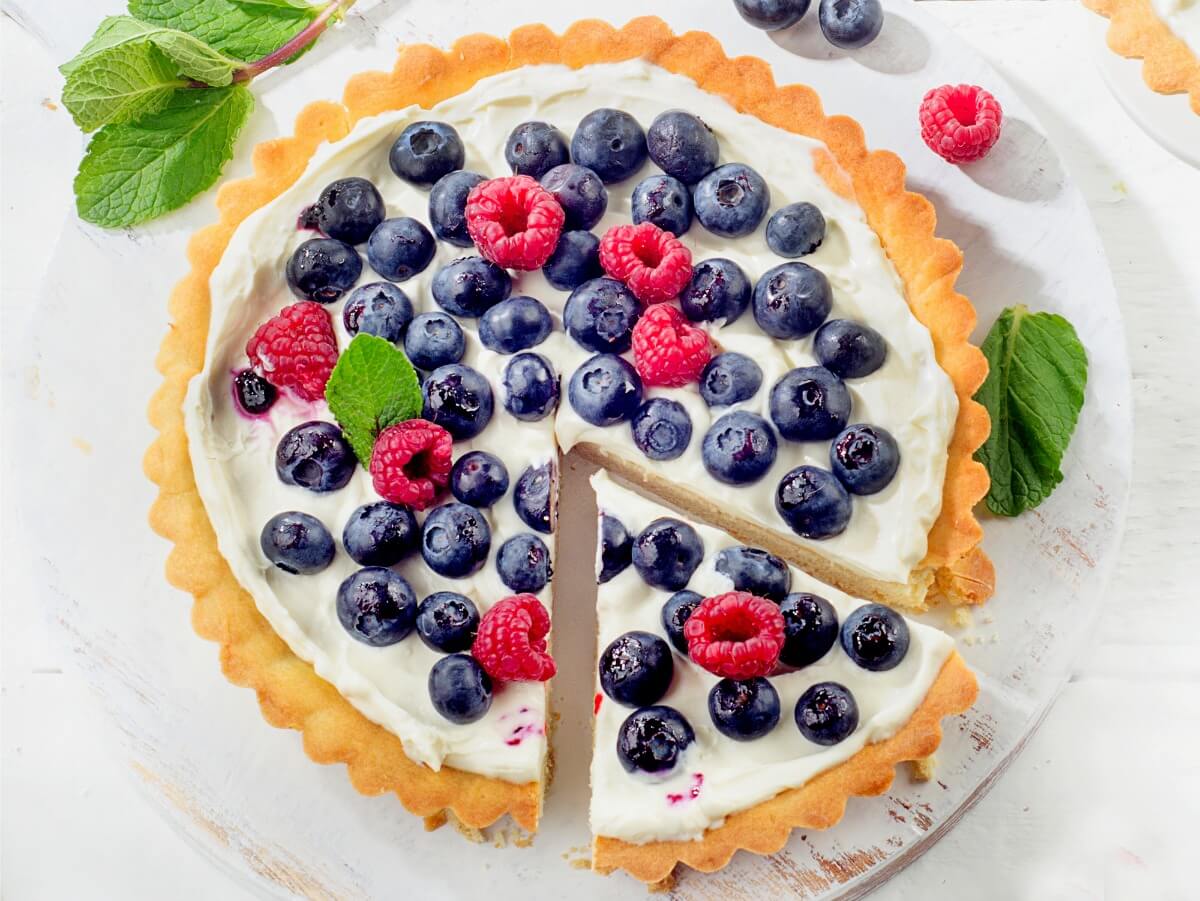 Easy Cheesecake Recipe
This Easy Cheesecake Recipe will be your quick, go to, need something to bring for holiday dinners, got company coming, welcome to the neighborhood, congrats on your new baby, signed up to bring dessert to the meeting and I forgot, recipe!
The recipe calls for a pre-made  graham cracker crust but you could make your own if you prefer and you are fancy like that. But, if you are aiming for quick and easy, then grab yourself a pre-made crust the next time you are at the store. Hey, even keep some stocked in your freezer the next time you see a great sale.
Now for the best part, once the cheesecake has cooled, top it with you're favorite fresh fruit and you have a winner. Don't tell them it didn't take long to make. They'll never ever know. 😉
If you are interested in more cheesecake recipes, be sure to check out one of our most popular recipes on the site, Italian Ricotta Cheesecake. Takes a bit longer to make but, trust me when I tell you, you will not be disappointed.
Easy Cheesecake with Fresh Fruit Recipe
Super easy and super delicious cheescake recipe. Top with seasonal fruit for the win.
Instructions
Combine cream cheese, sugar and vanilla with mixer until well blended. .

Add eggs, mix until blended

Bake for 40 minutes or until center is almost set.

Cool. Refrigerate for three hours or overnight.

Top with fruit, sprinkle with addition tablespoon of sugar, if desired.
Nutrition Facts
Easy Cheesecake with Fresh Fruit Recipe
Amount Per Serving
Calories 448
* Percent Daily Values are based on a 2000 calorie diet.
---
Even More Great Recipes: