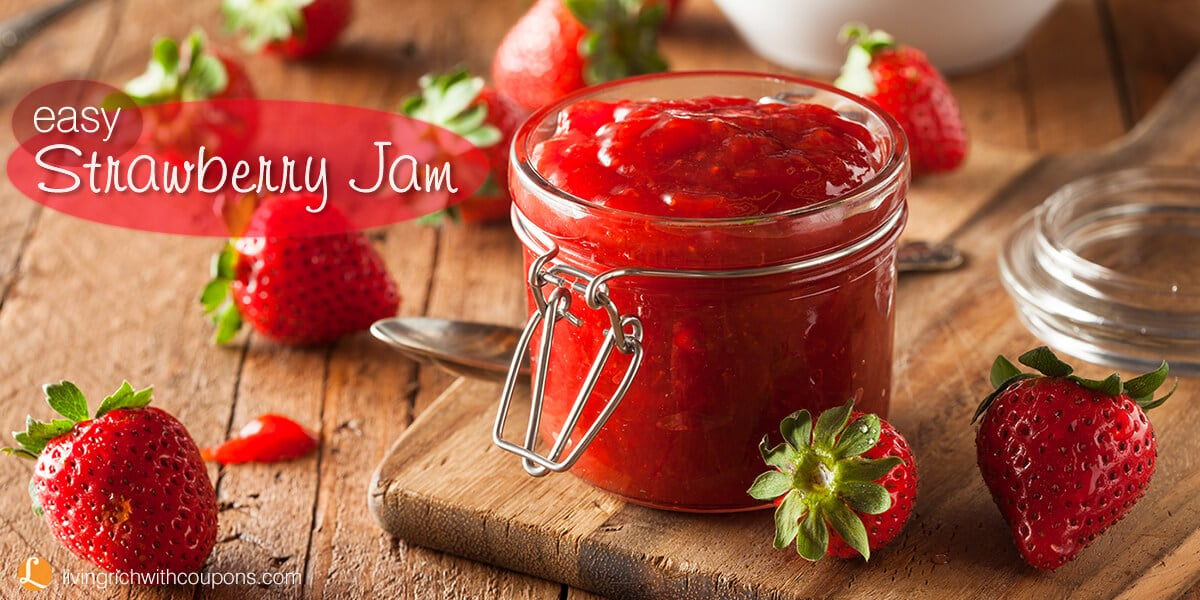 Easy Strawberry Jam Recipe
I love this time of year when all the fresh berries are becoming plentiful.  Makes me wonder how we make it through the winter.  😉
Even though the recipe I am sharing today is called a "jam", its not a traditional canning method of making jam.  You don't make a huge batch and this recipe is better eaten within a few weeks rather than a traditional type of jam that would allow you to keep the products (unopened) for a long time.
This recipe is easy, simple and most importantly delicious!  Rather than using fruit pectin, your thickening agent for this recipe is unflavored gelatin.   I'll be making this recipe over the weekend since all the strawberries that I bought last week didn't get eaten, so we will have some jam instead.  🙂
Easy Strawberry Jam
Ingredients:
Directions:
1. Combine strawberries and sugar in a medium-sized pot.  Cook for 5 minutes, stirring occasionally.  Bring to boil and let boil rapidly for 3 minutes (stir constantly while boiling).
2. In measuring cup with 1 cup of water, add gelatin.  Let sit for 1 minute then add to the strawberry mixture.  Stir over low heat until gelatin is completely dissolved, about 5 minutes.
3. Let cool slightly, then transfer to container and refrigerate.
Enjoy!!
Printable Recipe:
---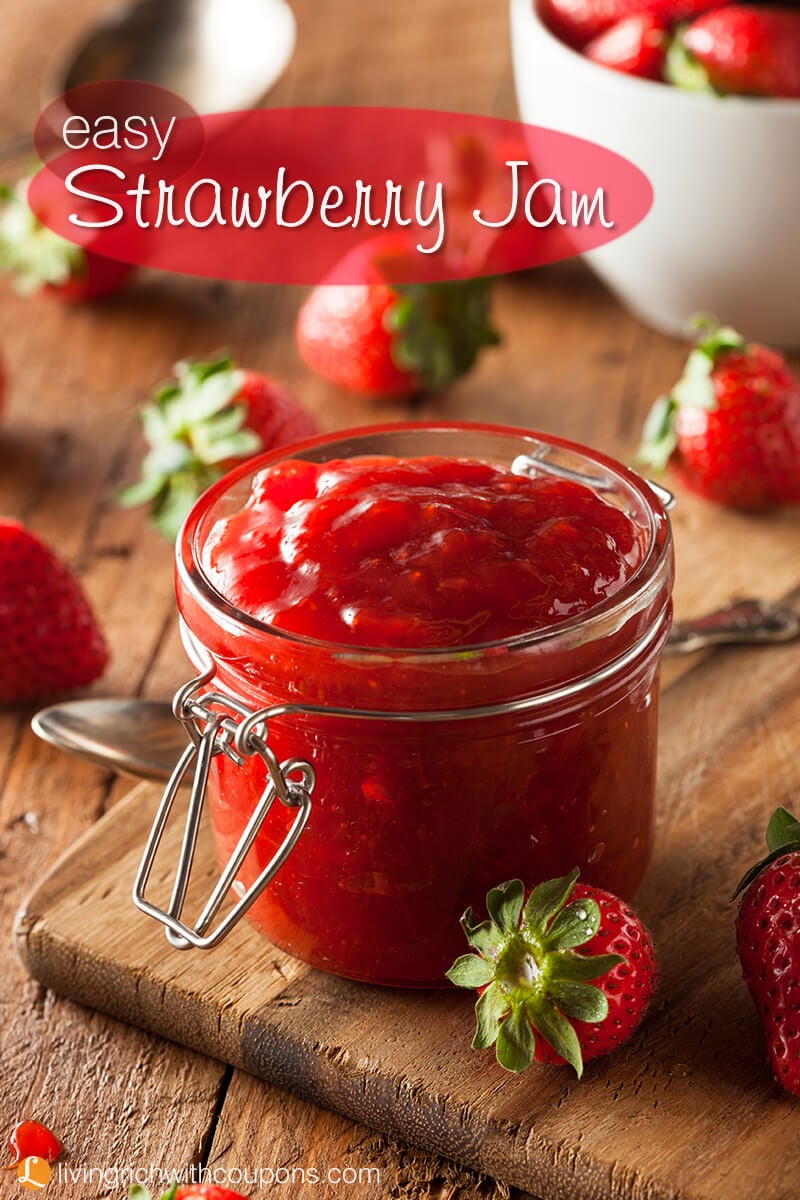 Save
Save