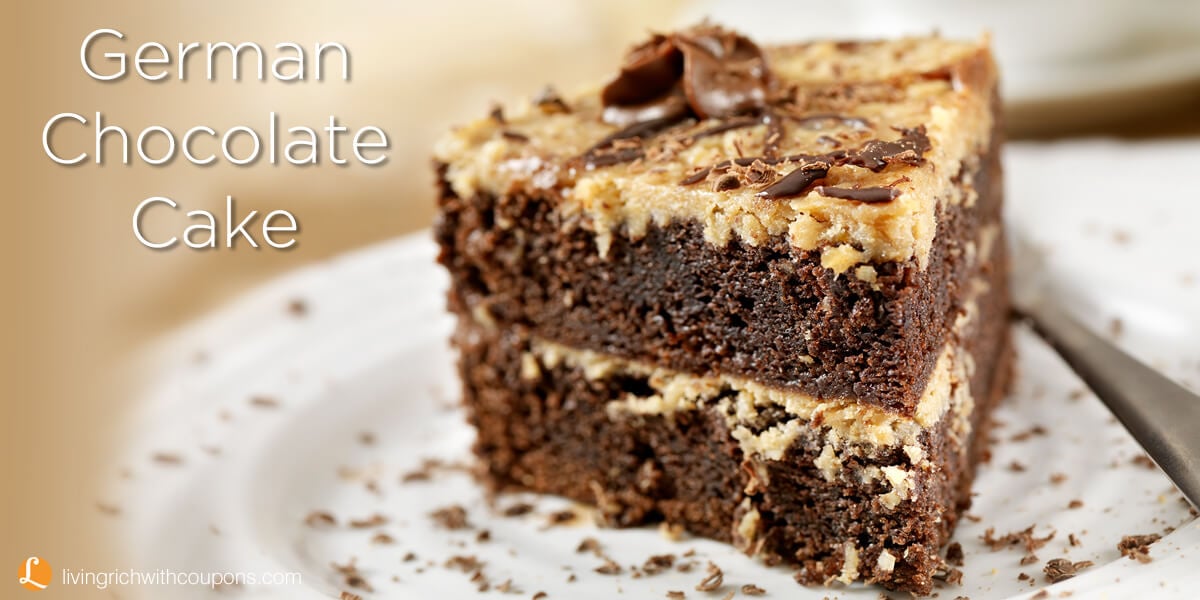 German Chocolate Cake Recipe
Happy Father's Day to all the dads out there!  When I was thinking of a recipe to post before Father's Day, I thought about my husband and what he would like someone to make for him for Father's Day and the answer was obvious with my guy..  dessert.  He has a bit of a sweet tooth and loves any dessert.
A few years ago we posted a recipe for an Upside Down German Chocolate Cake which is delicious but today's recipe is a little extra special since its made from scratch.  If you have a little extra time and want to make something memorable, mouth watering and delicious, try today's recipe for German Chocolate Cake!
German Chocolate Cake
Ingredients:
Directions:
1. Grease and flour two 8 1/2 inch or 9 1/2 inch round baking pans, set aside.
2. Combine flour, baking soda and salt, set aside.
3. In saucepan combine chocolate and 1/4 cup water. Cook and stir over low heat until melted, cool.
4. Beat sugar and shortening with mixer until fluffy. Add eggs and vanilla, beat for one minute. Beat in melted chocolate mixture. Add the flour mixture and buttermilk alternately. Once well blended, pour batter into prepared pans.
5. Bake at 350° for 30 minutes for 9 1/2 inch pans; 35 to 40 minutes for 8 1/2 inch pans or until cake tester comes out clean.
6. Cool layers on wire racks for 10 minutes. Remove from pan and cool thoroughly then spread coconut pecan frosting over top of layers and stack.
Pecan Coconut Frosting (use on the top and center of cake only):
In saucepan lightly beat egg. Stir in evaporated milk, sugar and butter. Cook and stir over medium heat about 12 minutes or until thickened and bubbly. remove from heat and stir in coconut and pecans.
Enjoy!!
Printable Recipe:
---
Save
Save