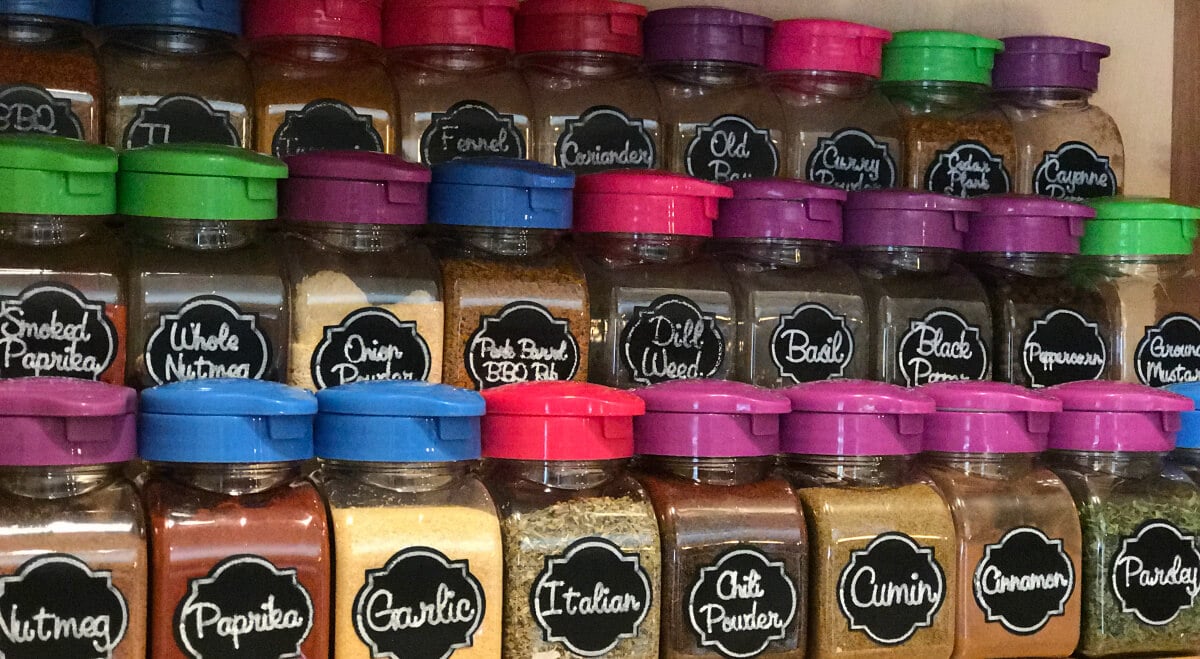 DIY Spice Rack
I don't know about you, but my spice cabinet drove me crazy. Spices in all different size containers and falling all over the place made me want to empty the cabinet out every time I opened it. Nothing is more annoying then when you are in the middle of cooking and you can't find a spice or when you buy a new spice because you think you don't have it, only to find the old spice days later. I've tried everything under the sun and nothing was working for me.
So, I finally decided that it was time. I needed it overhauled. The only problem was, while I was looking for options to help me organize, the prices of everything were just too expensive. So, in usual Livesey fashion, I set a budget of just $25 and needed to find a way to stick to it.
I toyed with using a drawer to organize my spices but I really don't have a draw I was willing to give up. My cabinet space next to my stove was the perfect spot.
The Containers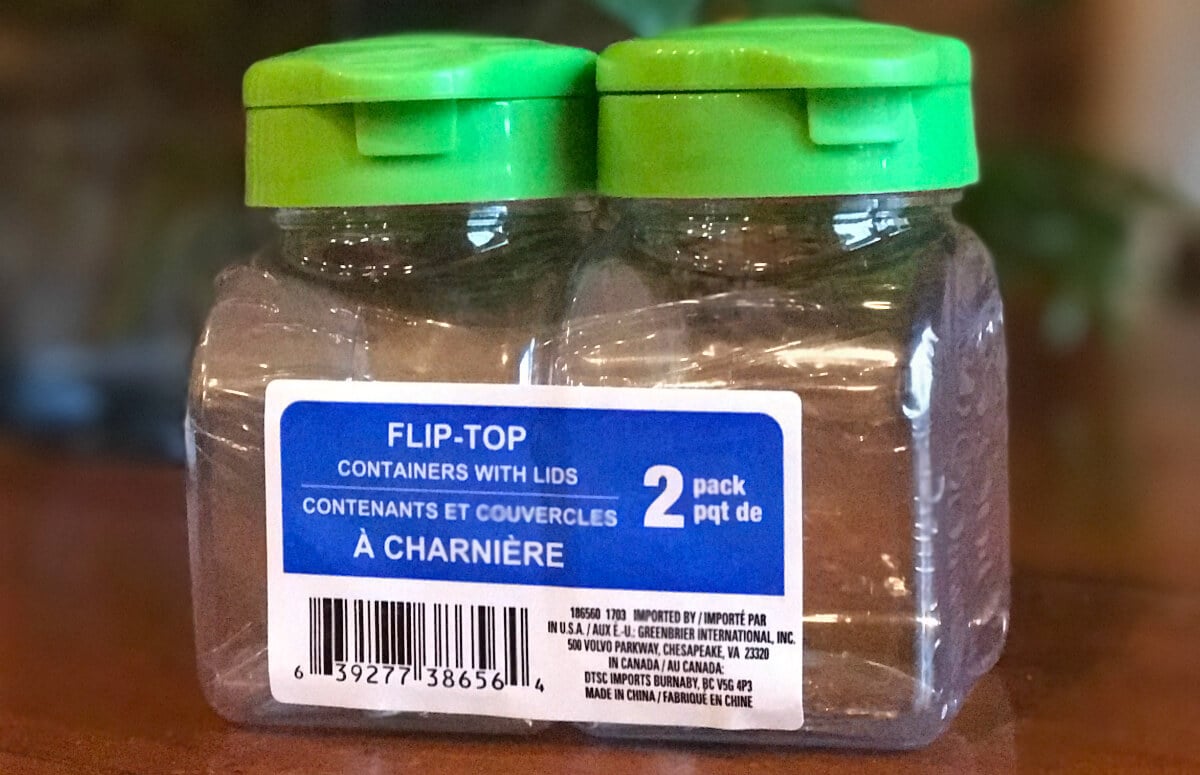 I stumbled across these awesome flip top containers from Dollar Tree. They are priced at, yep, $1 for the 2 pack making them just .50¢ each. I needed 30 of them (I know I have a lot of spices!) making it just $15 to completely redo my spice collection and under my budget.
UPDATE: These spice containers are no longer available at Dollar Tree. But, I found a great alternative. Ikea has a spice container 4 pack for just $4.99 which would work great.

DIY Spice Labels
After filling the jars, I knew I needed to make some pretty chalkboard style labels for them. So, using my Cricut machine, I made labels for it. I used the following: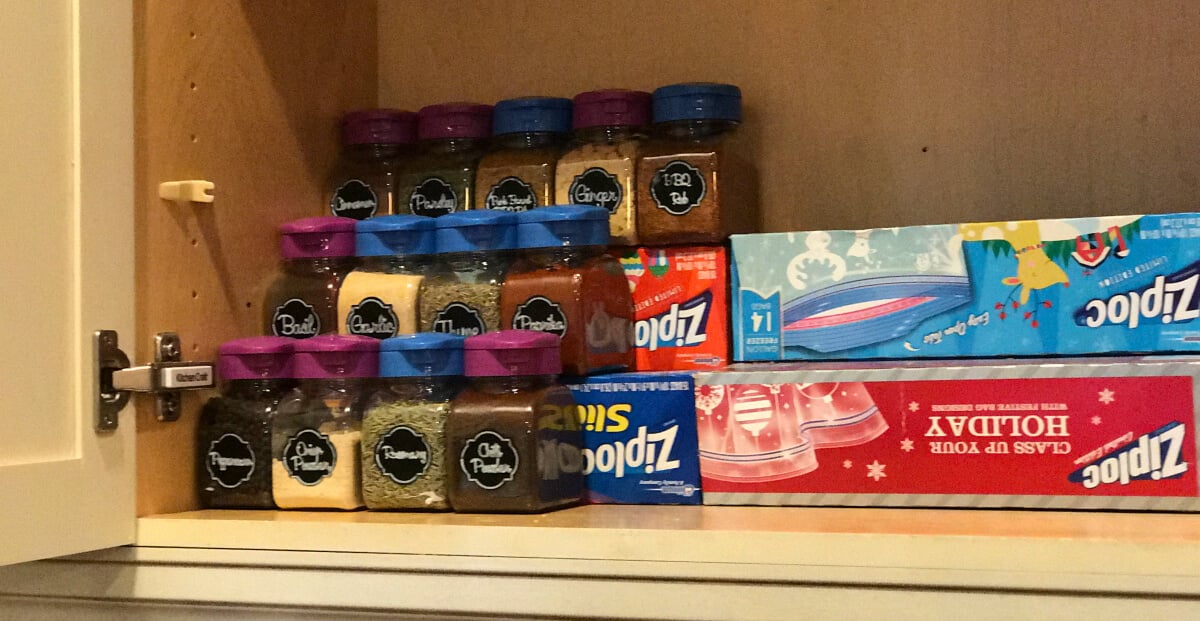 My next obstacle was determining how to display the spices in the cabinet so they were easy to find. Having tiered shelves was the best option but the cost of those shelves were pretty pricey. Not only would that have pushed me way over my budget, I also couldn't find any that were the right height for these containers and I couldn't find them the right width.
Ziploc Box Hack
I brainstormed some ideas with items already in my home. I even did my usual walk through my attic. It wasn't until I grabbed a ziploc box to store some food that it dawned on me. They were the perfect height and width to work with. And, better yet, they were free!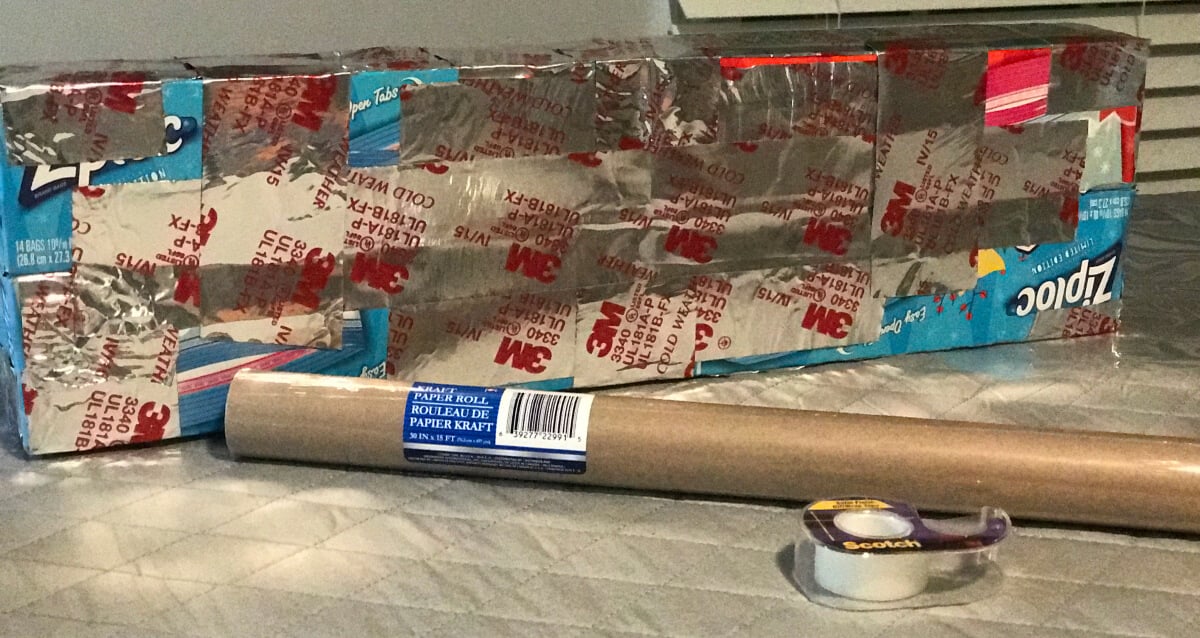 So, I hacked the ziploc boxes to work in the spice cabinet. I did the following:
Back shelf consists of 4 boxes. Two boxes side by side and then stacked with another 2.
I emptied the boxes (don't want to waste the bags inside) and re-filled them with rolled up magazines. The magazines added weight to the boxes and will prevent them from collapsing.
Using duck tape (we didn't have any so I used this funky tape my husband had on hand), tape the seams where the boxes meet and add a few more around for extra support
Wrap the attached boxed with kraft paper, also found at Dollar Tree.
Not pictured here, but I also had some clear contact paper on hand that I used to cover the kraft paper. It's not necessary, but since I already had it, I thought it would be nice to easily wipe it down if it became messy.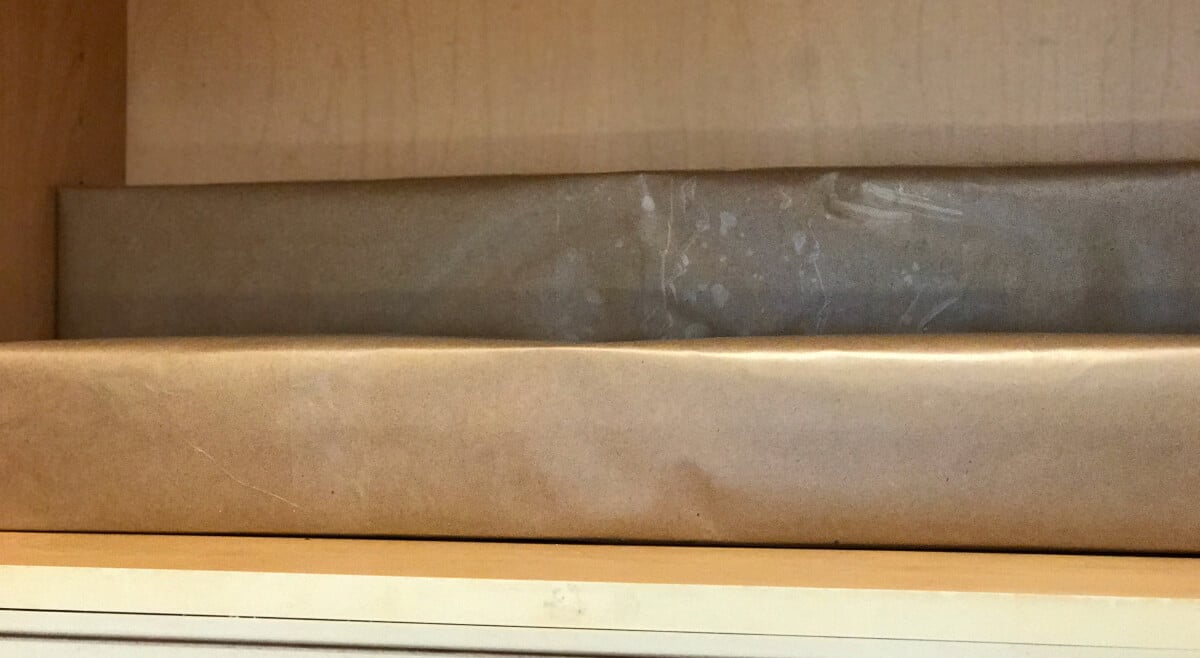 I did the same thing using only 2 Ziploc boxes side by side for the lower tier. Once they are placed in the cabinet, you can see how they make a nice step up for the new spice containers.
New Spice Cabinet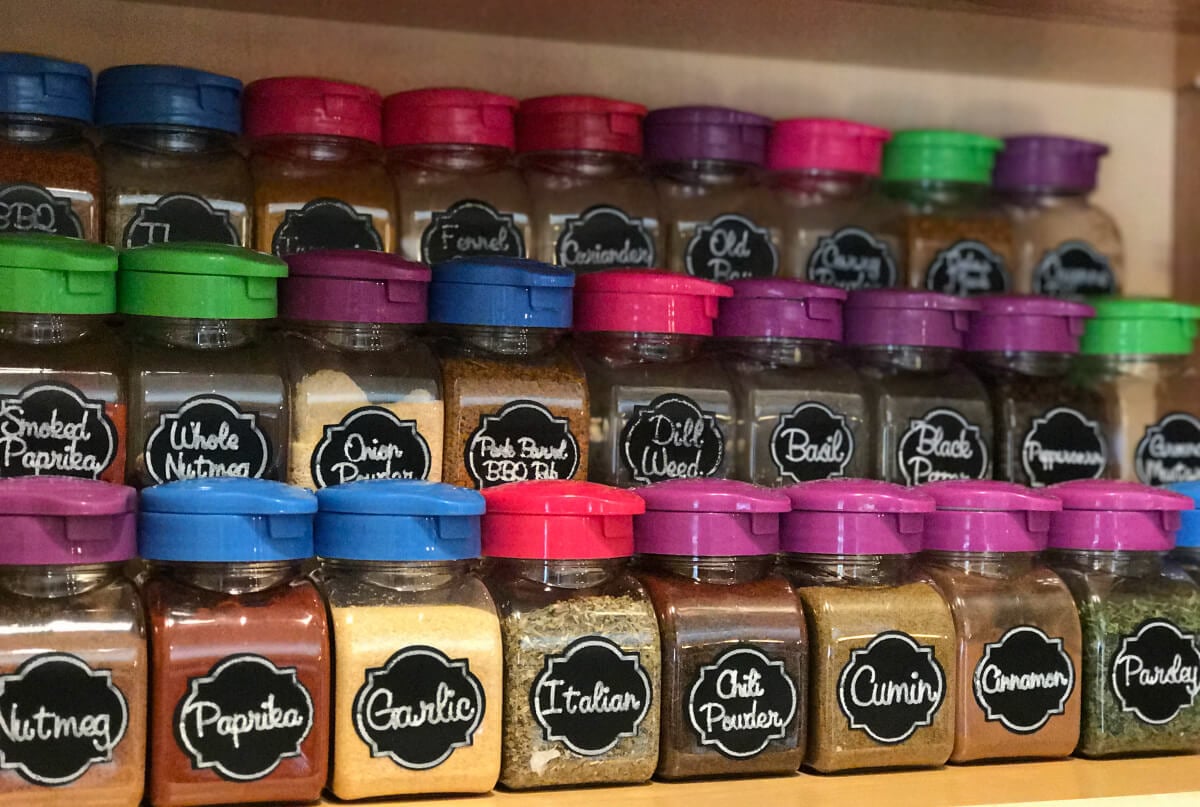 And, as you can see, my spices are now easy to see, organized and so purty. My total cost including the cost of the Cricut paper for the labels was just $23! Under budget.
Just a tip…I usually buy my spices in bulk to save money. So, I have filled up these containers and placed the remaining spices, in their larger containers, downstairs in my stockpile. This way, once I am running low in my spice cabinet, I just head down to my stockpile to fill them up.
Items used in this Dollar Store Spice Organization Hack:
Chalkboard Labels for Spices (if you don't have a Cricut machine to make your own)
6 Ziploc Boxes Gallon Size (free from your stockpile). Adjust the size of the box (quart size) and the quantities for the size of your cabinet!
Duck Tape to tape the boxes together
Kraft Paper to wrap the boxes
Clear Contact Paper to cover the kraft paper (optional)