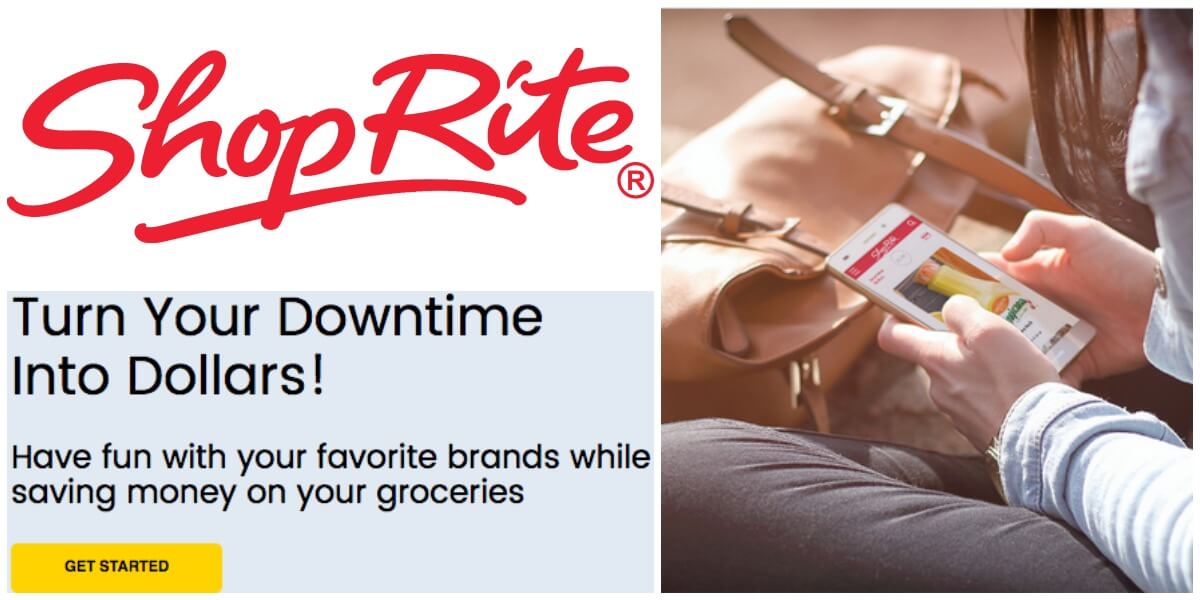 ShopRite Downtime Dollars –
ShopRite has a brand new way to earn money. It's very similar to the old Rite Aid Video Values program, if any of you remember that. Head over to the new ShopRite Downtime Dollars and click on "Get Started". It will ask you to log into your Price Plus account.
Once in the Downtime Dollars, you will be able to watch videos from various brands to earn dollars. These dollars, once you reach thresholds of $3, $6, $9 or $12 can be added to your price plus account and deducted at checkout on your next shopping trip.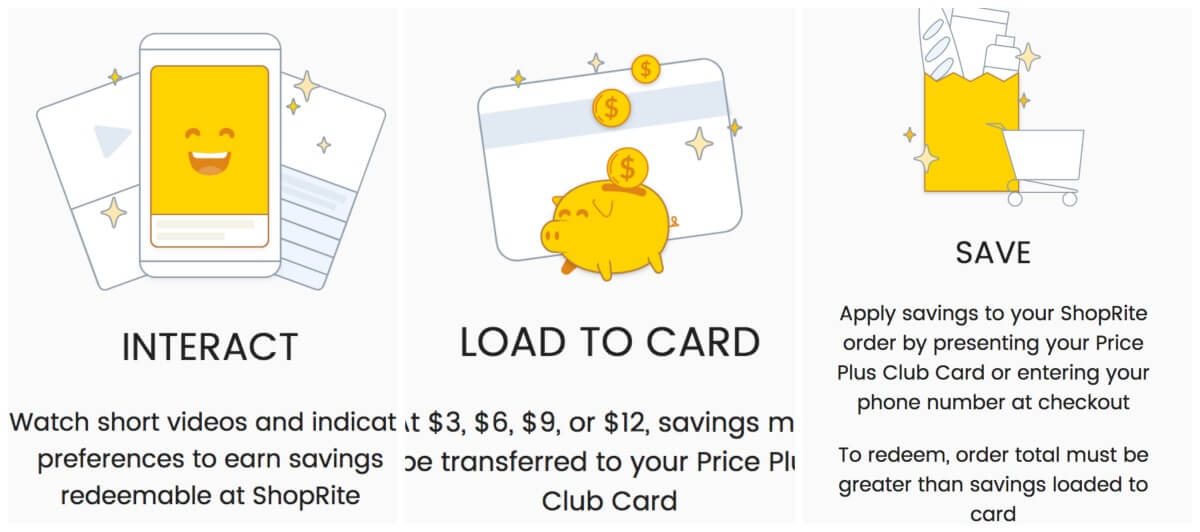 What is ShopRite Downtime Dollars?
Downtime Dollars is an interactive experience that rewards you for watching and engaging with advertising from your favorite brands. The digital coupons you earn can be loaded onto your ShopRite Price Plus® Club card and are automatically applied to your next shopping trip at ShopRite. The Downtime Dollars experience is available on ShopRite.com.
---
Do I have to be a ShopRite Price Plus® Club card member to use the ShopRite Downtime Dollars app?
Yes, you must have a ShopRite Price Plus® Club card to participate. If you do not have a card, you can get one at ShopRite.com, on the ShopRite app or at the customer service counter in store.
---
How do I link my ShopRite Price Plus® Club card number in Downtime Dollars?
Because Downtime Dollars is fully integrated into ShopRite.com, all you have to do is log in and select Downtime Dollars from the main menu. We will use your existing credentials to ensure dollars earned are properly applied to your ShopRite Price Plus® Club card.
---
How do I earn rewards using Downtime Dollars?
Once you've accessed Downtime Dollars from ShopRite.com, you will have the opportunity to earn digital ShopRite coupons by connecting with your favorite brands and spending time with them on the app.
---
How do I load Downtime Dollars to my ShopRite Price Plus® Club card?
Downtime Dollars rewards can be loaded to your ShopRite Price Plus® Club card at pre-defined value tiers – $3, $6, $9, or $12.  Once you reach each tier, a button will activate allowing you to choose to load to your card or keep until the next earning tier.  At $12, you will be asked to load the value to your Price Plus® Club Card in the form of a digital coupon.
---
Where can I check the status of Downtime Dollars earned?
From the main feed screen, tap on the card icon in the top right hand corner of your screen.  This will navigate you to an Account screen, which provides information on a) coupon value loaded to your ShopRite Price Plus® Club card and ready to spend, or b) progress towards your next $3, $6, $9, or $12 earning tier.
---
How much digital coupon value can I earn on the app?
There is no limit to how much you can earn overall on the Downtime Dollars app. The total amount available will vary week to week. The total digital coupon value you can earn at any given time appears at the top of the home (or "Earn") screen; the value you can earn from each specific advertiser appears in the main feed.
---
Do digital coupons that I have loaded to my ShopRite Price Plus® Club Card expire?
Redemption periods for all digital coupons generated through Downtime Dollars are 30-60 days. The expiration date will be clearly displayed underneath the card image on the Account screen. The value accumulated in a customer's account before an earning tier is reached and a coupon is generated, however, does not expire for as long as the Downtime Dollars program is ongoing.
---
How are my digital coupons redeemed?
To apply your earned digital coupons, simply present your ShopRite Price Plus® Club card or enter your card number into the keypad during checkout. Your accumulated digital coupon balance will be applied to your current purchases and automatically deducted from your order total.
---
Do Downtime Dollars digital coupons only apply to the brands with whom I've connected and interacted?
The digital coupons you have earned may be applied to any subsequent shopping trip you make at ShopRite stores, and will be applied to your order regardless of what is in your shopping basket.
We haven't had the opportunity to redeem it yet as we have not been able to meet the $3. If you have tried it, please let us know how it worked for you.
Thanks Heather!
Be sure to check What's on Sale at ShopRite This Week for the week before you shop.
Money Saving Tip: Looking for more coupons? Check out all the Printable Coupons currently available.