More Ways to Save at Stop & Shop
Perdue Coupon
Woot Woot! Awesome Fresh Chicken Deal! Through 11/16 Select Stop & Shop, Giant, and Martin have a Great deal on Perdue Fresh Boneless Skinless Thin Sliced Breasts, these are branded as the new "Fresh Cuts" they are on sale for Buy 1 Get 1 FREE! Our local Stop & Shop Sells the 1 pound packages for $6.19lb. Most packs average about $6.50 each, depending on the weight.
We have this awesome $1/1 PERDUE Fresh Cuts Chicken Breast printable coupon available. We can pick up 2 of the Breasts use our coupon and pay about $4.50 total – based on our local pricing and average packages.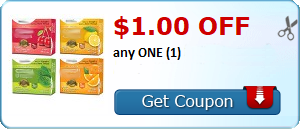 This deal is about to get a whole lot better! We also have this amazing Earn $1.00 when you purchase PERDUE® FRESH CUTS™ Chicken, Ibotta Rebate (limit 3) available! Pick up 2 Packs, and after stacked offers pay just $1.25 per pack! Awesome Deal!
Please check your local ad to see if your store is participating in this BOGO Sale, and Remember Shelf/Pound pricing will vary by store, and it's possible to find packs priced both lower and higher then what is listed here.
Available Offers:
Here is your deals at Stop & Shop, Giant and Martin Through 11/16:

This List Has Expired
Stop & Shop, Giant, Martin Through 11/16
---
More Stop & Shop Deals You'll Love: