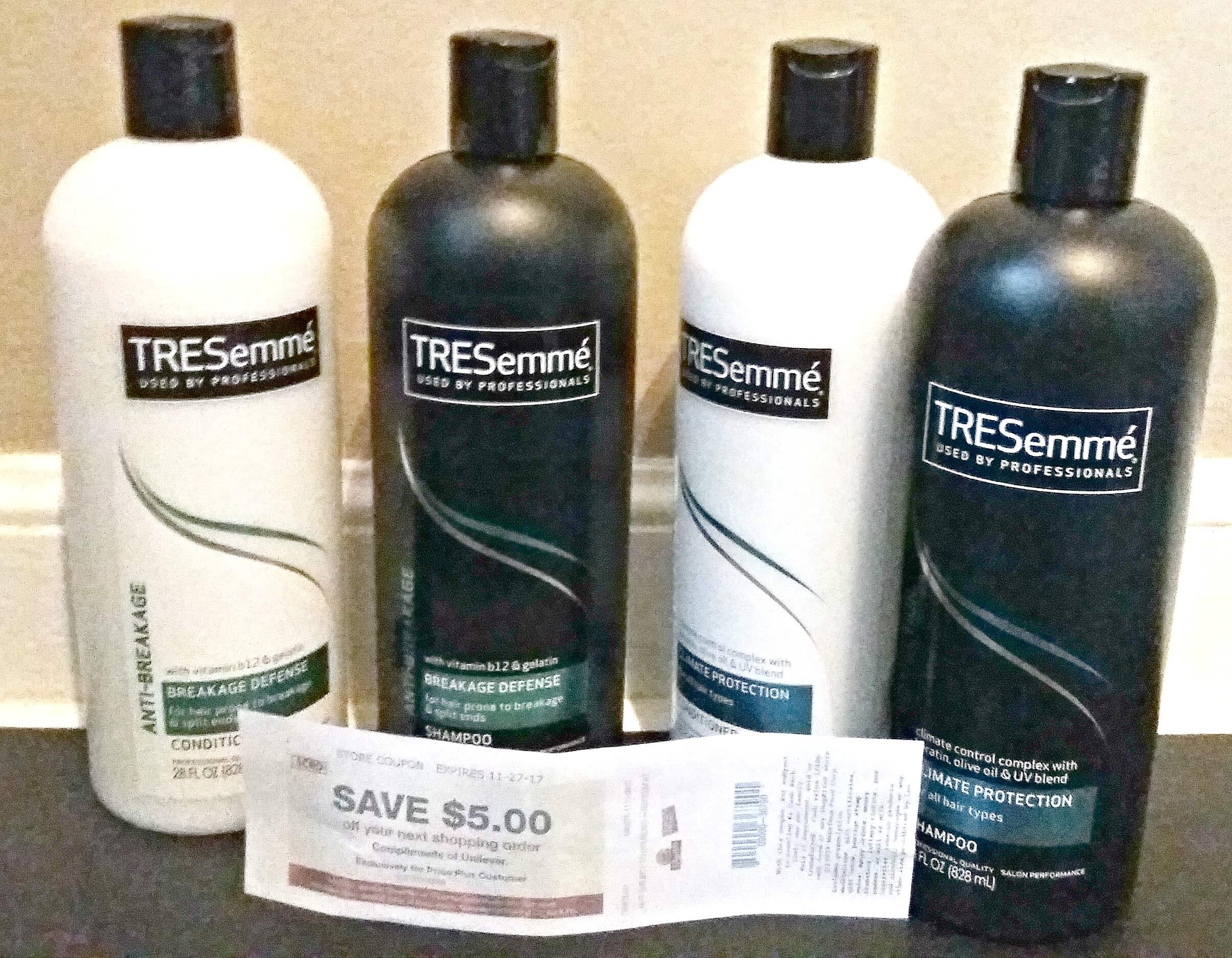 More Ways to Save at ShopRite
Unilever  Catalina
Yay! Another great deal for your list this week! We have uncovered thanks to our great Living Rich with Coupons ShopRite  Couponser Facebook Group members, a surprise Catalina offer running at ShopRite.  We believe this offer is spend $15 on select Unilever products get a $5 Catalina.  This offer was in the 10/29 circular, however it was only dated 1 week.
We do not know the end date of this offer.   We do know not all Unilever items are included.
Items confirmed working for this offer:
Tresemme Shampoo & Conditioners
Hellmanns Mayo
Lipton Recipe Secrets.
We believe only the items pictured are included.    We tried this deal yesterday with Suave items and it did not work.
So this morning I headed out and purchased  4 Tresemme Shampoo & Conditioners paid $1.21 and received a $5 Catalina making them  FREE +$3.79 Money maker after stacked offers.  Also confirming this deal does work off Pre Price Plus Card prices.
Checkout our deal ideas below using only the items pictured in the offer.
Please let us know in the comments what other items worked for you!
Here are your deals at ShopRite
---
More ShopRite Deals You'll Love: