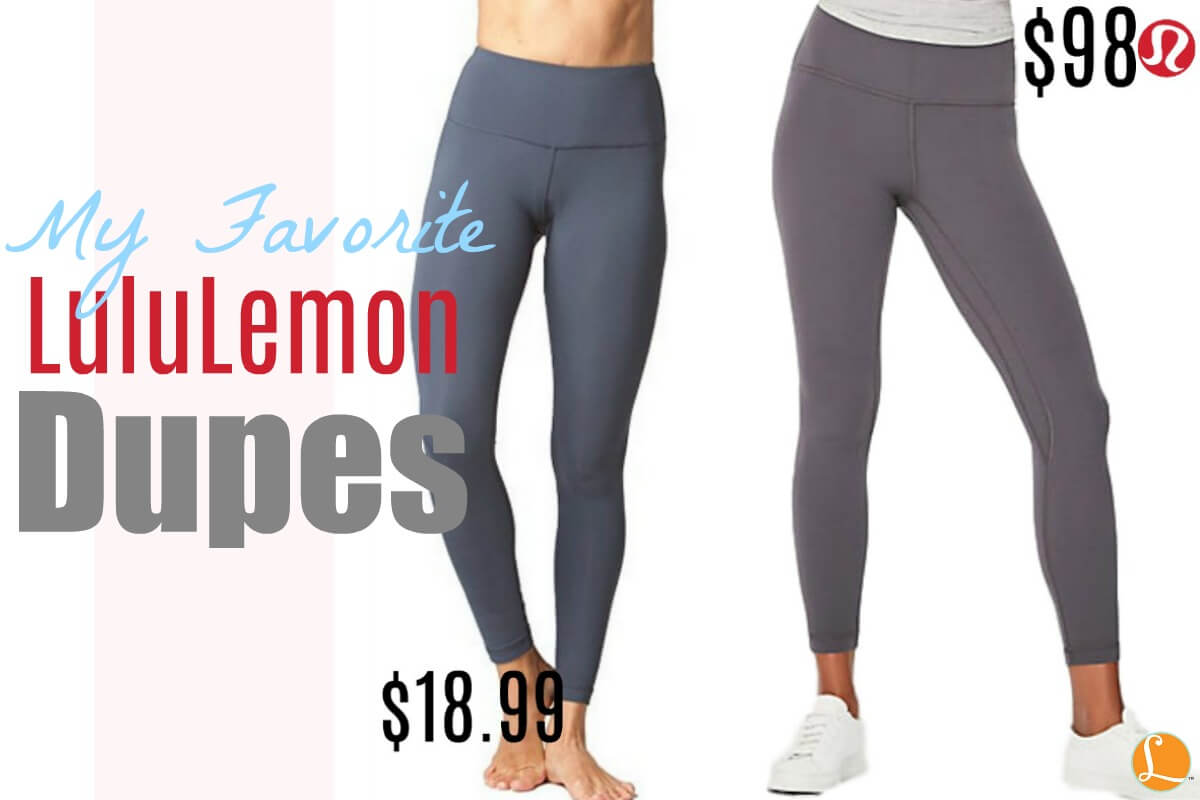 LuluLemon Dupes
I'm right there with ya – I LOVE LuluLemon, but I don't LOVE the prices. I do have to admit, I have about 6 pairs of leggings 😬🙈 – they were mostly gifted to me by some extremely generous family members and I do LOVE them – they are just so darn expensive. That's where I got to thinking – I need to find some dupes for these LuluLemon items that I love so much.
1. LuluLemon Dupes for Leggings
One of the most popular pair of leggings at LuluLemon has to be the Align Leggings. They are buttery soft and SO SO comfortable – so how was I going to find something that compared to these $98 leggings. Don't you worry – I FOUND SOMETHING FOR $18 😱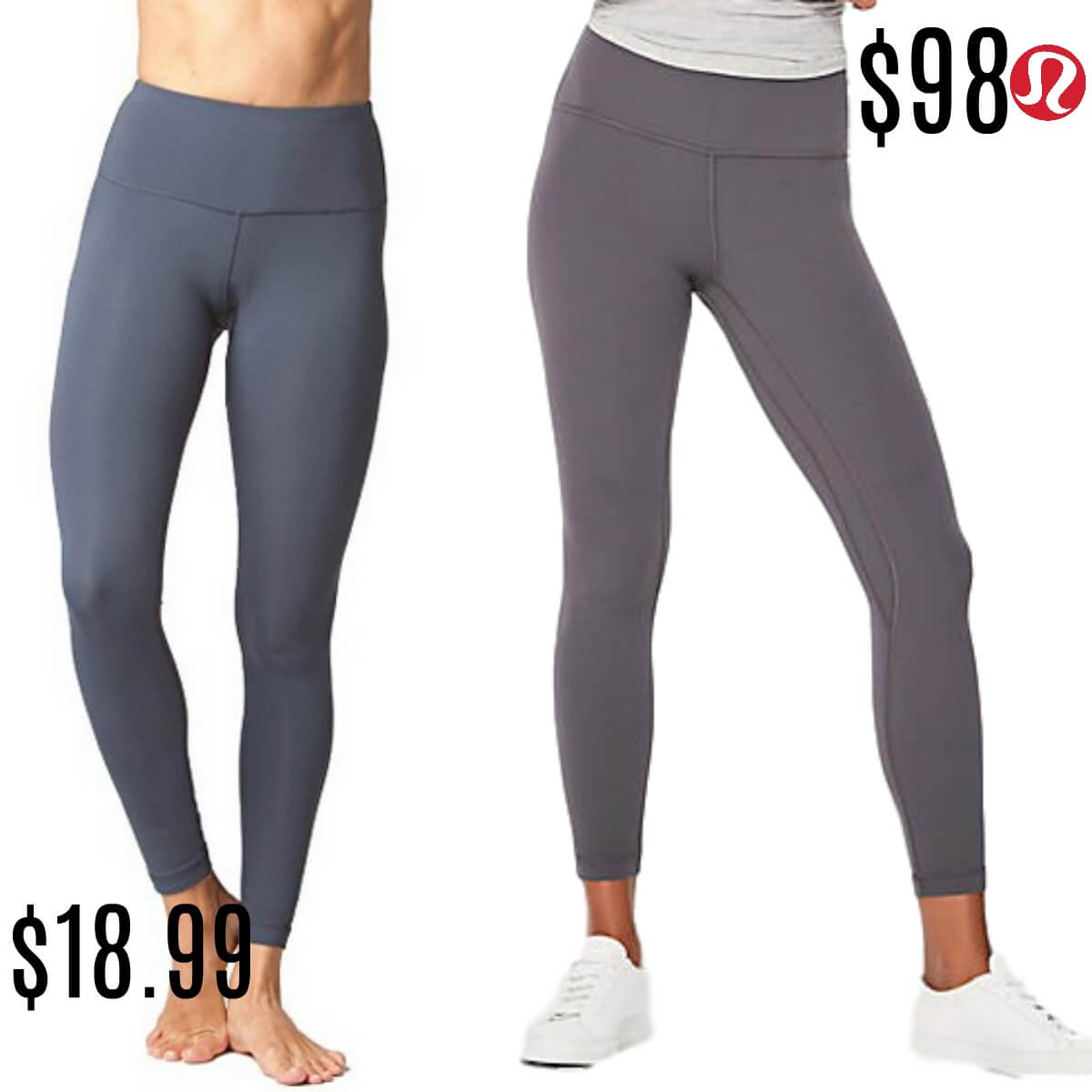 Align Leggings Dupe:
They are so comfortable and soft. The only difference is there is a small band at the top of the waist. Other than that – these are a TRUE Dupe for the LuluLemon Align Leggings 🙌
All the Right Places Dupe:
The hype with the All the Right Places leggings is the pockets. These Senita Leggings have pockets, have the high waist AND are super comfortable! Definite Dupe for $92 cheaper!
---
2. LuluLemon Dupes for Jackets
The BEST jacket Lululemon has is the Define Jacket. It fits like a glove and the material is so nice – but the price tag – not so much. It comes in at a whopping $118. Don't you worry – I found an AMAZING Dupe!
Define Jacket Dupe:
The main difference is the flap on the back of the jacket doesn't have a mesh vent like the Lululemon jacket has! Oh Well! 🤷🏻‍♀️
---
3. LuluLemon Dupes for Sports Bras
These. Sports. Bras. They are really amazing – but going along with the theme here – they are expensive ($48). I won't lie – I have one of these. I got it quite a few years ago when someone gave me a gift card. I decided to buy the Free to Be Bra and I still use it to this day! What I did find as a dupe will blow your mind.
Free to Be Bra Dupe:
---
4. LuluLemon Dupes for Long Sleeve Shirts
The Swiftly Tech Long Sleeve Shirt is easily one of the most popular items from LuluLemon other than the leggings. Ringing up at a whopping $78 – not everyone is going to want to go out and buy it. I don't have one of these either! I did find 2 options for this one that are WAY cheaper and I read that the quality compares. I may need to make a purchase here.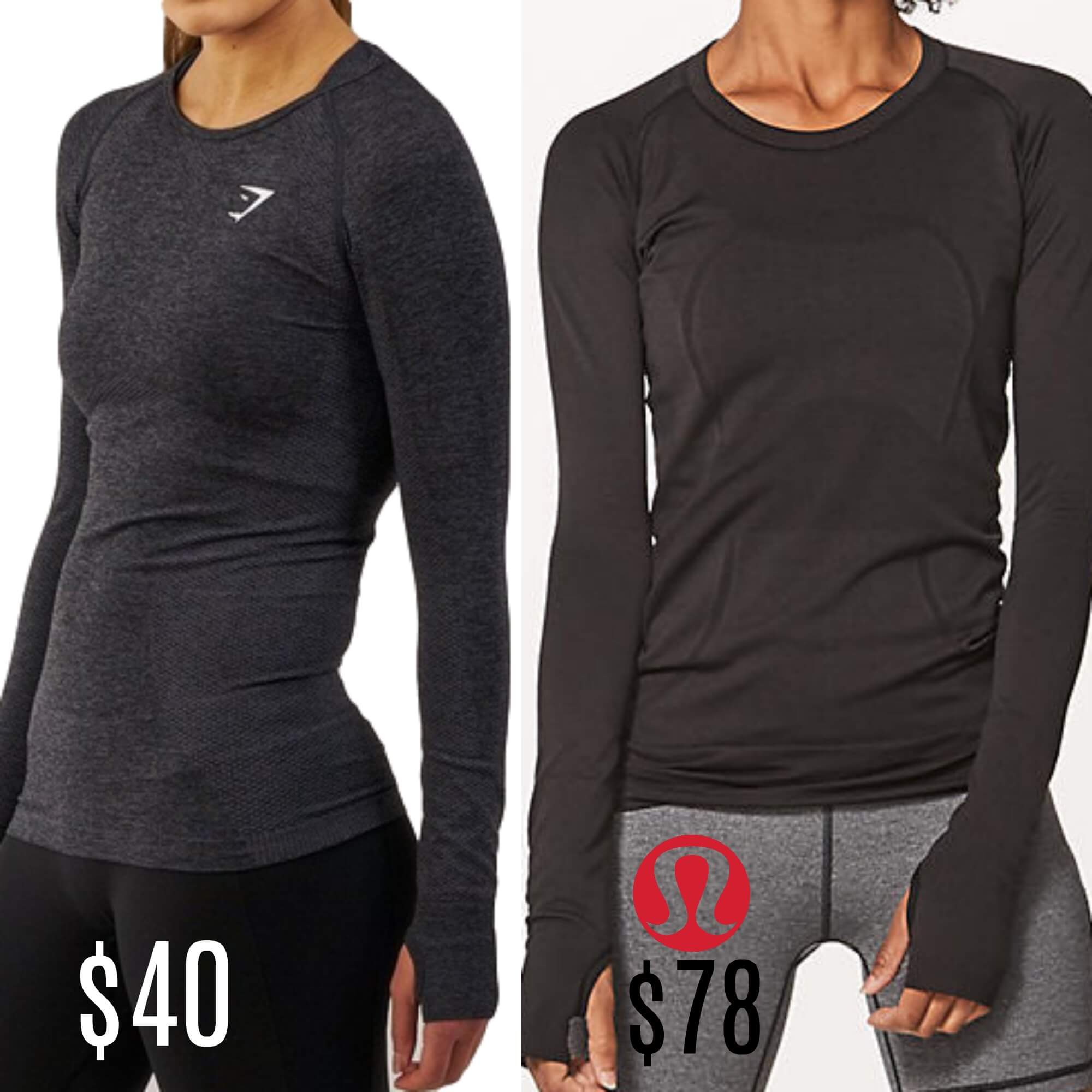 Swiftly Long Sleeve Shirt Dupe:
I've felt the Gymshark shirt and the quality is super good. I've heard great things about the Idea Fit Shirt too!
So those are some of the LuluLemon Dupes that I felt were the best out there! Some I've tested and some I've heard great things about! I'm all about looking cute – but not always for the LuluLemon Price 😉
---
For Even More Awesome Online Deals