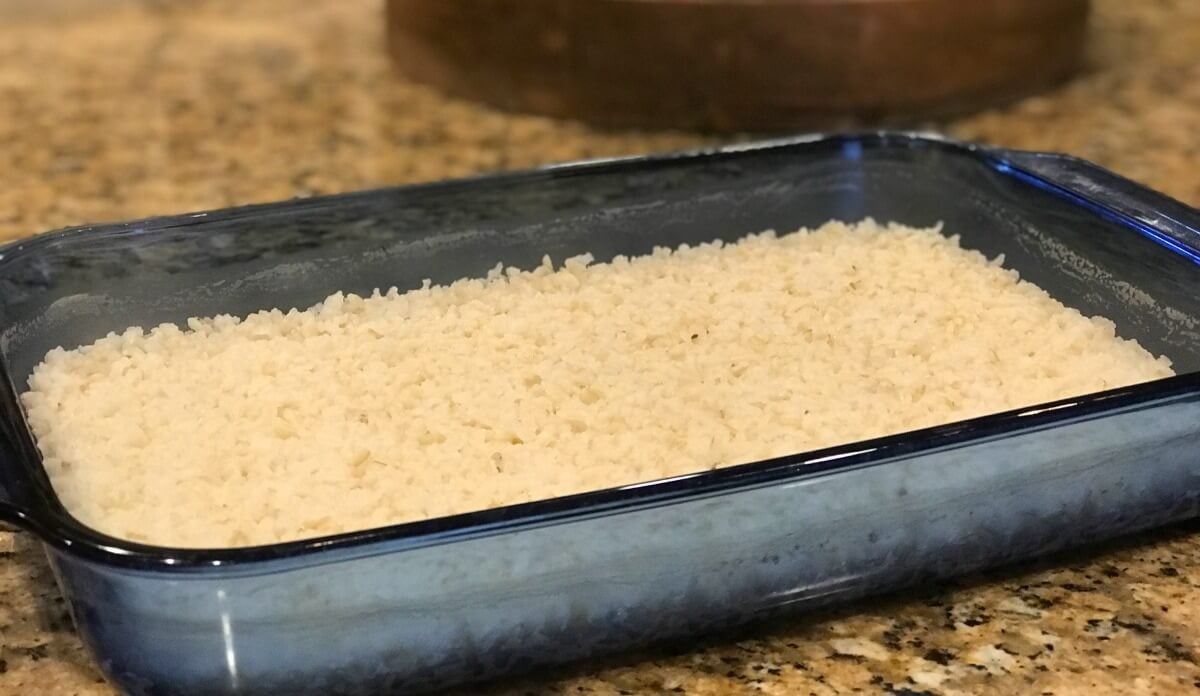 Brown Rice in the Oven
So, I've tried every single way to cook brown rice. I've tried the basic stove top method, I've tried a rice cooker, slow cooker and I even recently tried the Instant Pot. But, the only way we absolutely love brown rice, is when I cook it in the oven.
It comes out fluffy and perfect every single time. And, trust me when I tell you it's easy. No worrying about burning the rice or too sticky rice or even under cooked rice.
It does take and hour to cook but you don't have to stir it or even check it. Set it in the oven and forget it. Well, don't actually forget it…set your timer for an hour 😉
So, here is the step by step of this super easy method for cooking brown rice in the oven.
First, you'll need a 9×13 baking dish and to set your oven to 350°. I like to use my pyrex pan but anything you have that size will work.
Measure out 1 1/2 cups of brown rice and place in the pan. Use your hand or the back of a spoon and evenly distribute the rice at the bottom of the pan.
Next add 3 1/3 cups liquid. I usually just use water but you can use broth or you can even combine the broth and the water.
Then, with the back of your spoon, tap the rice until it all settles to the bottom of the pan. Again, make sure it's all evenly distributed at the bottom of the pan.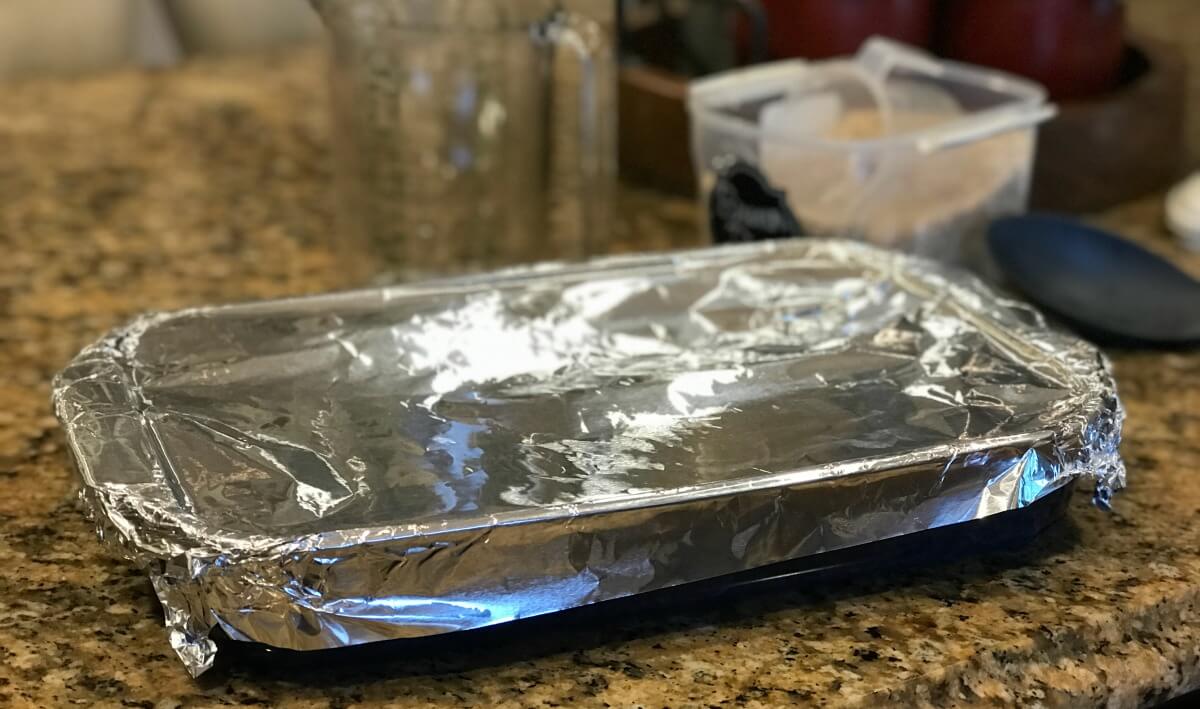 Then, tightly cover the pan with foil. I run my fingers around the edge to seal it tight.
Cook in the oven, undisturbed for 1 hour.
Note: Be careful when taking off the foil. There will be a lot of steam released so either wait about 5 minutes or use a fork to pull off the foil.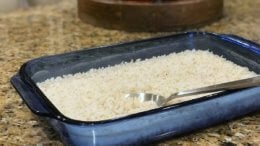 Brown Rice In The Oven
Cooking Brown Rice in the Oven is a fool proof method for perfect rice every time.
Instructions
Pour brown rice into a 9x13 casserole dish and spread evenly along the bottom of the dish

Gently pour the water in the dish and tap down the rice with the bottom of a spoon until the majority of the rice is at the bottom of the dish

Bake for 1 hour undisturbed

Carefully remove foil. Steam will come out so be sure to use a fork to pull off the edge of the foil to release the steam
Nutrition Facts
Brown Rice In The Oven
Amount Per Serving
Calories 258
* Percent Daily Values are based on a 2000 calorie diet.
---
Currently Trending on LRWC