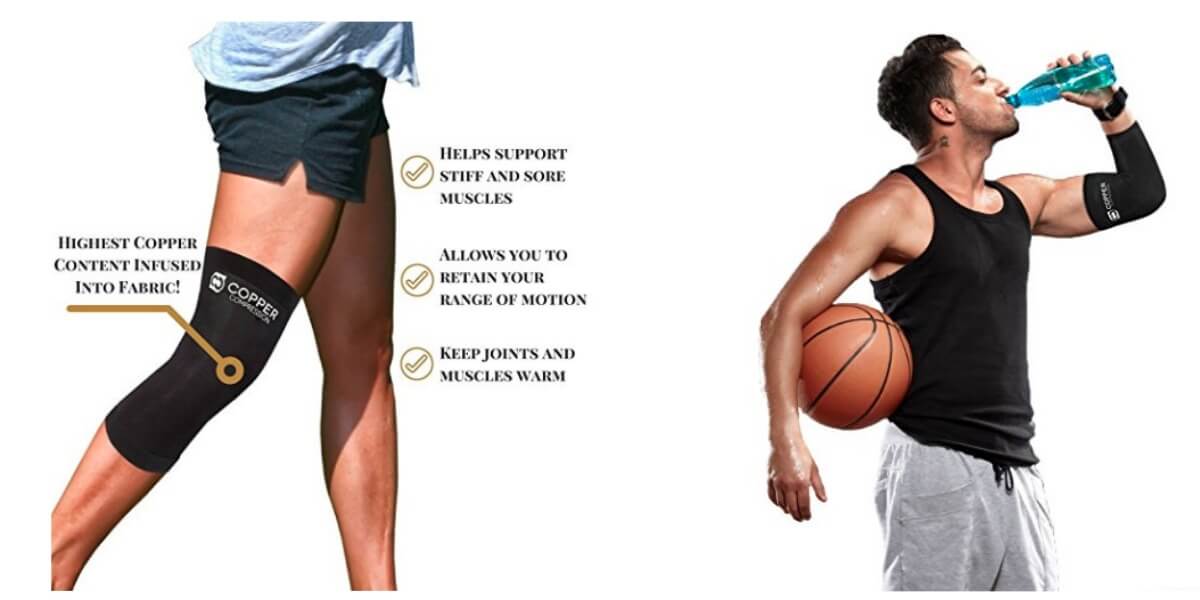 Health Deal
Is all this rain causing you pain? Pick up a Copper Compression Recovery Knee or Elbow Sleeve at Amazon. The elbow sleeve is $12.30 and the knee sleeve is $11.65. Free Shipping with prime or orders $25+
Description:
Do NOT Be Fooled By Imitations! Many companies claim to have copper infused compression sleeves but when you turn them inside out you may be disappointed to find that the copper content is very low. In fact, one of the biggest brands claiming to have copper infused compression sleeves actually only has 4% copper content! We GUARANTEE to have the HIGHEST COPPER CONTENT (88% copper nylon) in our sleeves!

100% MONEY BACK GUARANTEE – In the very unlikely event that you do not absolutely Love this knee sleeve, for any reason whatsoever, we'll refund you the full price NO QUESTIONS ASKED. That's how confident we are that you'll be happy with this purchase.

START SUPPORTING YOUR STIFF AND SORE MUSCLES & JOINTS – Copper Compression knee sleeves are designed to help support stiff and sore muscles. With all day and all night comfort to help you get the support you need. Commonly used by people suffering from nagging Knee injuries, stiff or sore Muscles & Joints, Arthritis, Tendonitis, and more!

KEEP YOUR JOINTS AND MUSCLES WARM ALL DAY with our ultra comfortable fabric that gives you support while still ALLOWING YOU TO RETAIN YOUR RANGE OF MOTION. This is extremely important because by retaining your range of motion, your muscles can continue to work and strengthen.

HIGH PERFORMANCE + YOU CAN WEAR IT EVERYDAY – Copper Compression fit knee sleeves are for both men and women and are extremely comfortable. They can be worn everyday to help you get the support you need! Perfect for any Tommie, Dick, or Harry. Our high quality fabric will also withstand washing and will not lose its function over the course of time like many other sleeves!

---
For Even More Awesome Online Deals