More Ways to Save at Stop & Shop
Tide Pods Coupon
Through 8/02 Stop & Shop, Giant, and Giant/Martin Stop & shop is still running this P&G Spend $25 Save $5 Instantly Deal!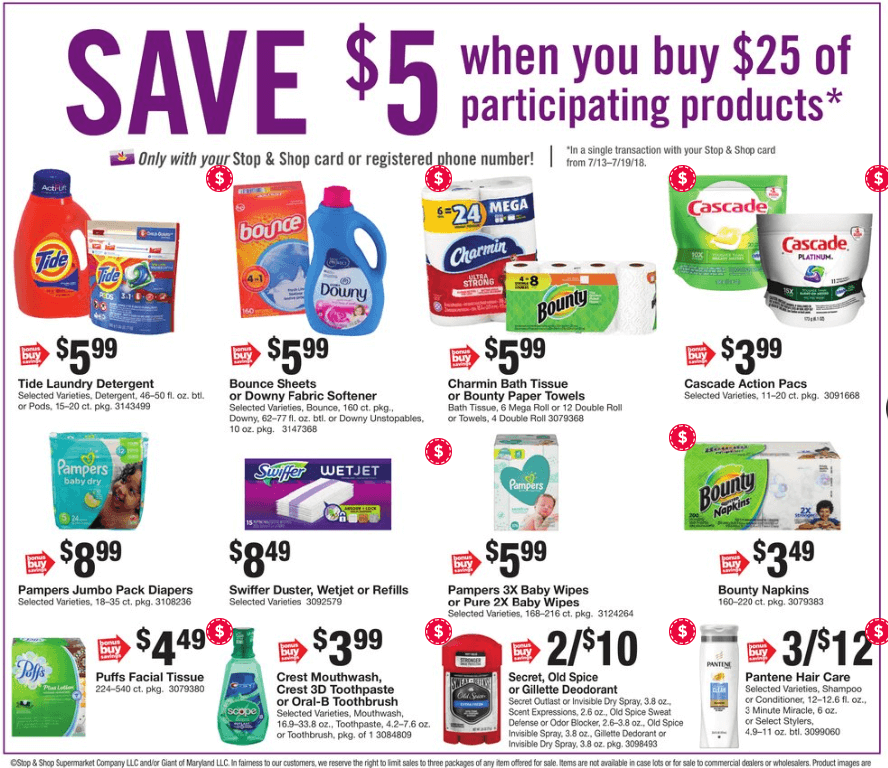 Available Offers:
We can pick up 2 of the Tide Pods, 2 of the Tide Liquid, and 1 of the Downy for a total of $29.95! After coupons we'll pay $9.95 – scoring the Detergent and Softener for as low as $1.99 each! Awesome Deal Stock up!
Reminder, the P&G coupons listed are all Limit of 2 Like Per Transaction. The printables if you print will expire 24hours after there printed, so be sure your going to the store when you print!
Here is your deals at Stop & Shop, Giant, and Giant/Martin Through 8/02:

This List Has Expired
Stop & Shop, Giant, Giant/Martin Through 8/02
---
More Stop & Shop Deals You'll Love: