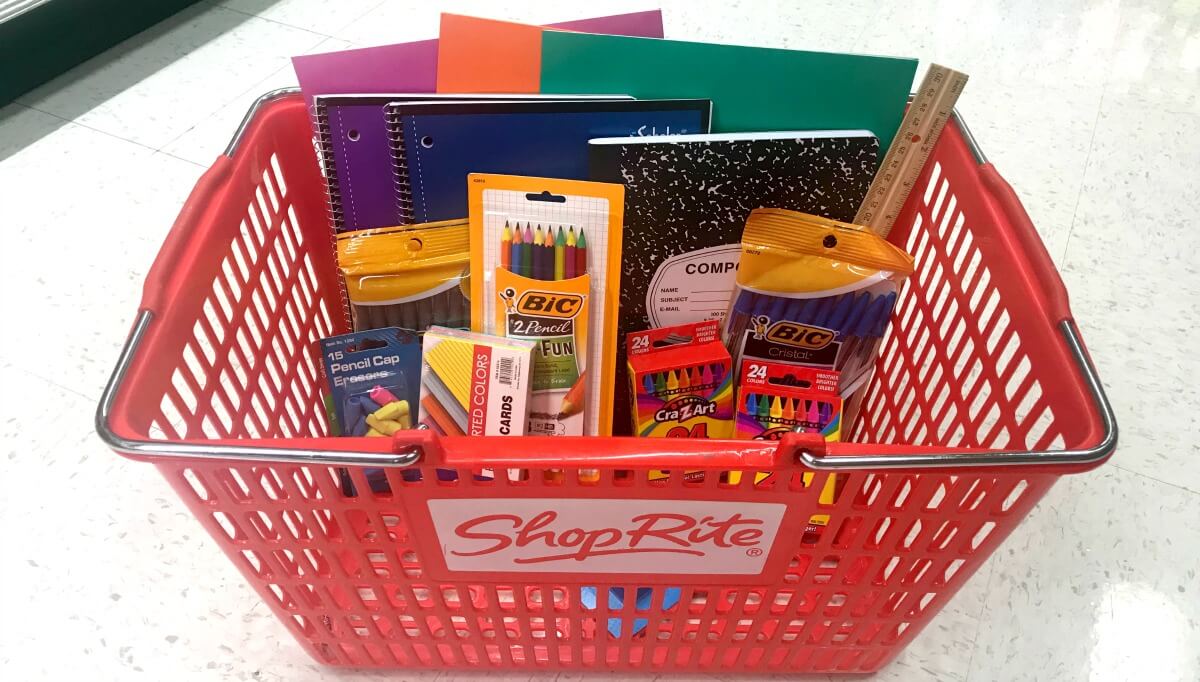 More Ways to Save at ShopRite
Back to School  Deals
Yay! Well its that time of year! Back to School deals are here.  ShopRite has some great Back to School prices.  We put together a list of items for you that you can pick up all for less then $0.50.
Check out this list of great deals under $0.50, no coupons needed. 
IScholar 2 pocket Portfolios $0.19
iScholar 1 Subject Notebooks $0.29
Cra-Z Art Crayons (mb4) $0.25
iScholar 2 Pocket Portfolio with Prongs $0.33
iScholar Expressions 1 Subject Notebook $0.49
iScholar #2 Yellow Pencils 10ct $0.50
iScholar Index Cards Ruled 50ct $0.49
iScholar Index Cards 100ct $0.49
Cra-Z Art White School Glue $0.49
Composition books $0.50
We also have some great deals on Bic products, we do have coupons available for these making all these items just $0.49.
$1/1 BIC Atlantis ball pen product (limit 2), 8/5 SS, exp. 08/24/2018
$1/1 BIC Xtra-fun pencil product (Limit 2), 8/5 SS, exp. 08/24/2018
$1/2 BIC Stationery products (Limit 2), 8/5 SS, exp. 08/24/2018
We can score Bic Pens, Pencils, & Wite Out for just $0.49 each.
Here is your deal at ShopRite:
---
More ShopRite Deals You'll Love: