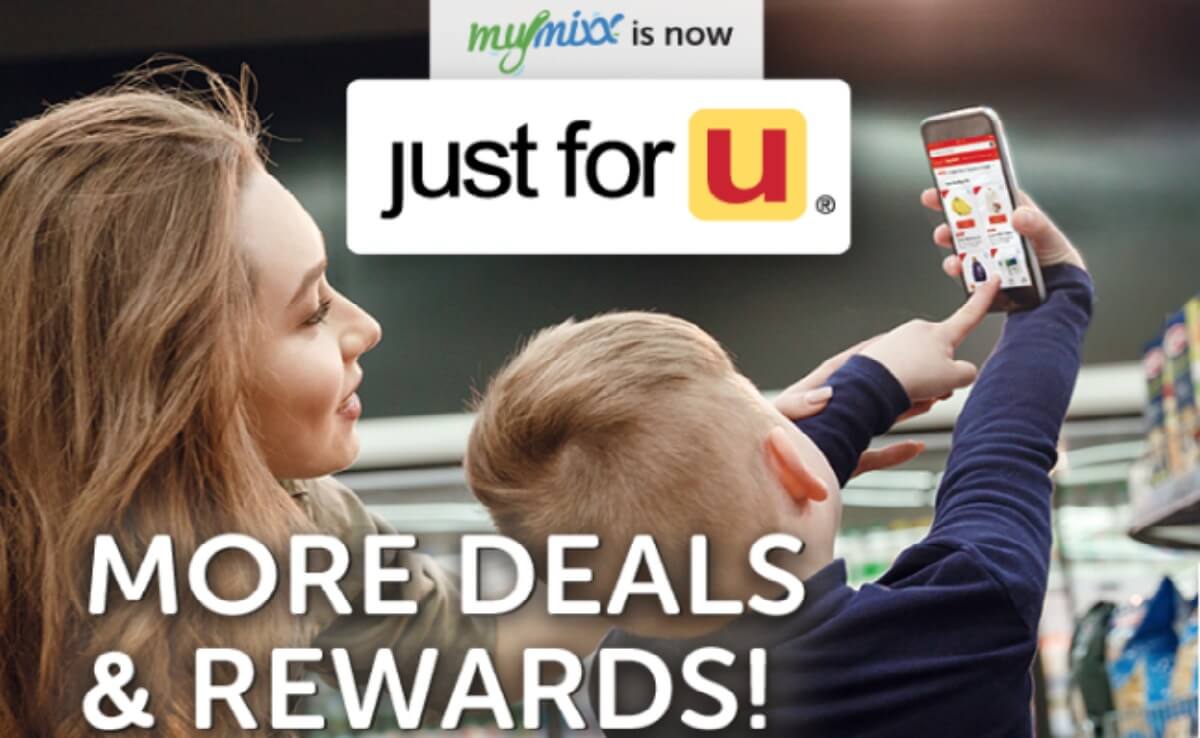 Acme Just for U
Acme's MyMixx Digital Coupon program has now changed to Just for U. The program looks promising and is already off to a great start. Here are some of the changes.
Coupons & Deals
The new Just for U rewards program will have more digital coupons, more personalized deals and even FREE offers for Just for U members.
This week , every one has coupons for the following free items:
UPDATE: THESE OFFERS ARE NO LONGER AVAILABLE. THESE WERE THE OFFERS THAT WERE AVAILABLE DURING THE WEEK THIS REWARDS PROGRAM LAUNCHED
Free Lucerne Grade A Large Eggs 12 ct
Free Coke, Diet coke or Sprite 2 liter bottle
FREE O Organics Read to Eat Popcorn 4-6 oz
FREE Signature Select Italian Bread 14 oz
FREE Signature Select Pasta 12-16 oz
As well as many other great offers.
Plus there are many personalized deals (vary by shopper) for things like $1 off any pasta sauce, $1 off produce department purcahse, $1 off refrigerated yogurt purchase, etc. which could make for even more freebies depending on which coupons you have. Also, these personalized $1 offers, do stacked with the digital specific coupons. So for instance, if you have the $1 off any O Organics Product Personalized coupon, you can stack that with the $1 O Organics 100% Pure Pumpkin or the $1 O Organics Cranberry Sauce or even the $1 O Organics Broth to score those for free.
Can I combine manufacturer and store coupons with Personalized Deals?

Yes, you can combine manufacturer or store coupons with your Personalized Deals, subject to terms and conditions of each coupon

Stacking of Digital Coupons
J4U Personalized and Store digital coupons can be combined with either a paper or digital manuf. coupon. According to Acme's Coupon Policy:
ONE (1) manufacturer's paper coupon and ONE (1) ACME store coupon may be redeemed on the same item, providing the value of the coupon is not more than the price of the item. However, only the manufacturer's paper coupon will be doubled.
However, you can not stack a J4U Manufacturer digital coupon with a paper manufacturer coupon. According to Acme's Coupon Policy:
Acme Markets does not allow a customer to redeem two or more manufacturer coupons against the same item in a single transaction.
It's easy to tell when a J4U coupon is a store coupon or a manufacturer coupon as it's written right on the coupon.  See below:

Rewards
Now you can earn points when you shop. You can earn 1 point for every $1 you spend on your grocery or pharmacy purchase or 2 points for earn $1 you spend on gift cards. Note: 100 points = 1 Reward
You can redeem your rewards for discounts on either gas or groceries.
The gas rewards work as follows:
1 Reward (which is 100 points) will get you 10¢ off per gal at participating gas stations and may be redeemed for up to $1 off per/gal.
*MAXIMUM GAS REWARD AT PARTICIPATING SUNOCO STATIONS IS $1 PER GALLON OF SUNOCO BRANDED FUEL AND $1 PER GALLON AT SAFEWAY, CARRS/SAFEWAY, TOM THUMB, RANDALLS, VONS, AND ALBERTSONS (collectively, "Albertsons Companies Banner Stores") GAS STATIONS. Points are earned based on whole dollars spent on eligible purchases; cents are not counted (for example, if you spend $5.75 on a single transaction, you will earn 5 points; no points are awarded for $0.75). Points may be redeemed only in increments of 100: for each 100 points earned within one calendar month, you will receive a Reward equal to $0.10 per gallon: 100 points=1 Reward → $0.10 per gallon Reward; 200 points=2 Rewards → $0.20 per gallon Reward, etc.
The Grocery Rewards work as follows:
You can use your rewards towards specific grocery deals when you reach your first reward. Remember, 100 points = 1 Reward. You can see the current rewards here
No Rewards will accrue to points that do not reach the next 100-point threshold, and such points expire at the end of the calendar month in which they are earned. Rewards earned during each calendar month can be used only through the end of the following calendar month, at which time they will expire (for example, Gas Rewards earned in January expire at the end of February).
Sign Up for the Acme Just for U
If you already had a MyMixx account, you can sign in with that same information.  If you didn't have a MyMixx account, you can sign up here 
How To Get Your Discount & Rewards at Checkout
Simply use the phone number associated with your Just 4 U account at checkout. You can find the phone number you have listed in your account by going to the "My Account" section while logged into your J4U account. It will be listed under Contact Information.
Weekly Acme Deals
Make sure to check out our weekly Acme Coupons & Deals so you can find the best deals this week. And, you can even make your own, personalized, shopping list to make it super easy.
---
More Acme Deals You'll Love: