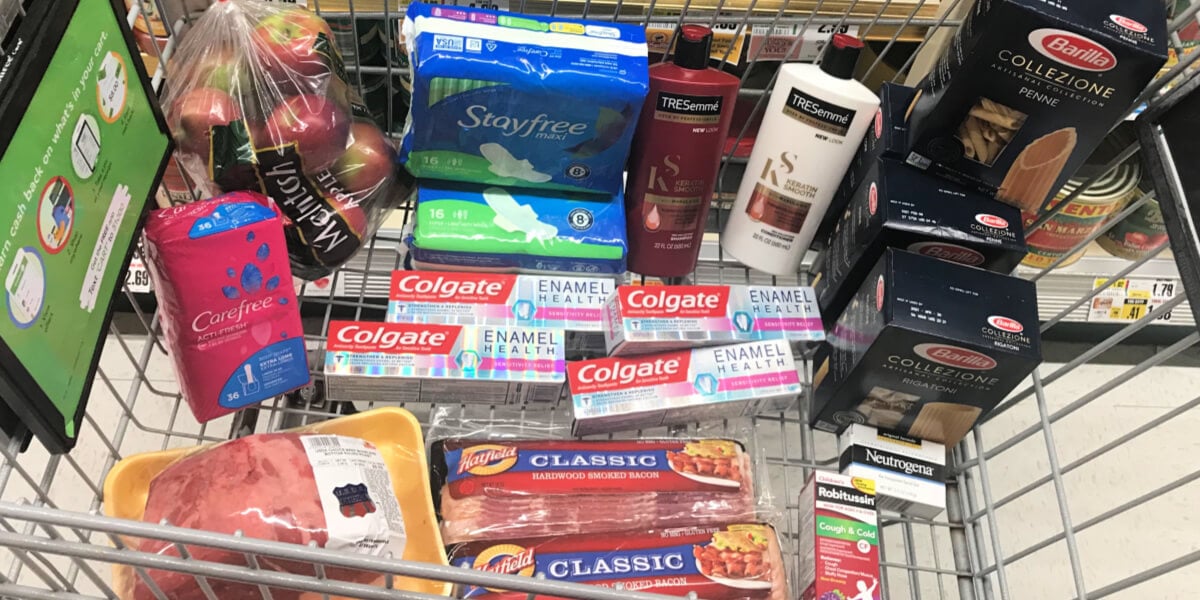 More Ways to Save at ShopRite
ShopRite Shopping Trip
This was a good week to pick up some essentials for my stockpile. With three females in our household you can never have enough feminine care products.
So let's get to the details. There are some nice deals happening this week at ShopRite. I got over $54 in items for just $0.07 per item after coupons, rebates and Catalina!  I also received $7.96 credit towards my Barilla Collezione Saving Star rebate.
Since it's a Super Coupon Event  I took advantage of some of those great deals.  This week I took advantage of the TRESemme, Bottom Round Roast and the Eastern Apples 3lb bag Super Coupons.
Below is a list of what was purchased. You can see the breakdown for each making it very easy for you to mix and match deals and know exactly how much each deal costs.
Check out my ShopRite trip this week!
Even More Savings: ShopRite Downtime Dollars!
Here is a list of what I purchased. Be sure to share your favorite deals this week as well. Happy Savings!

This List Has Expired
Barb's ShopRite Shopping Trip Weel 11/4
---
More ShopRite Deals You'll Love: