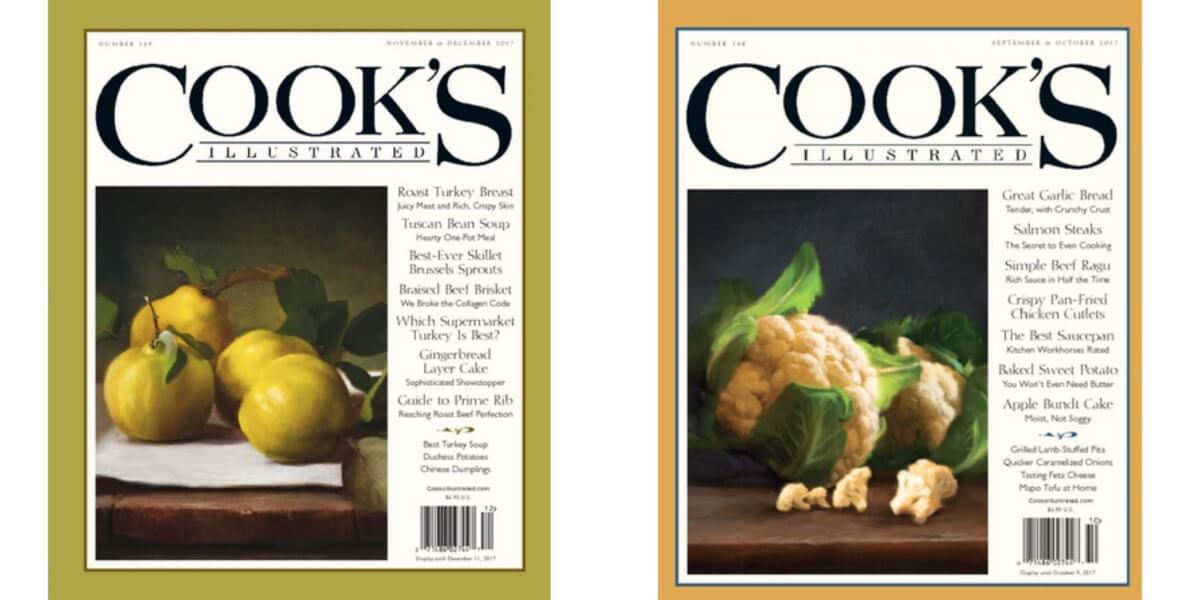 Cook's Illustrated Magazine Deal
Very Popular Magazine Deal!
Cook's Illustrated provides readers with recipes, cooking techniques, and product and food recommendations exhaustively developed in our extensive Test Kitchen facility – the same kitchen featured on our cooking show, America's Test Kitchen. Included are best ways to prepare favorite American dishes — from pot roast and chocolate chip cookies to grilled salmon and fruit cobbler. Best (and worst) cooking equipment — from chef's knives to cookie sheets. Best brands — from canned tomatoes to baking chocolate. Best cooking techniques – from brining shrimp to baking ham. And all of this is provided without a single page of advertising – just 100% cooking information.
Cook's illustrated Magazine:
1 Year Subscription for only $6.99  with coupon code: LIVINGRICH
You can order up to two years at this price! This deal will be valid through 11/11 at midnight (EST). You can purchase a subscription for yourself, gift subscriptions for others and/or also to renew an existing subscription.
Looking for more magazine deals? You can use coupon code LIVINGRICH to save 20% off of any other magazines that you find at DiscountMags!
---
For Even More Awesome Online Deals