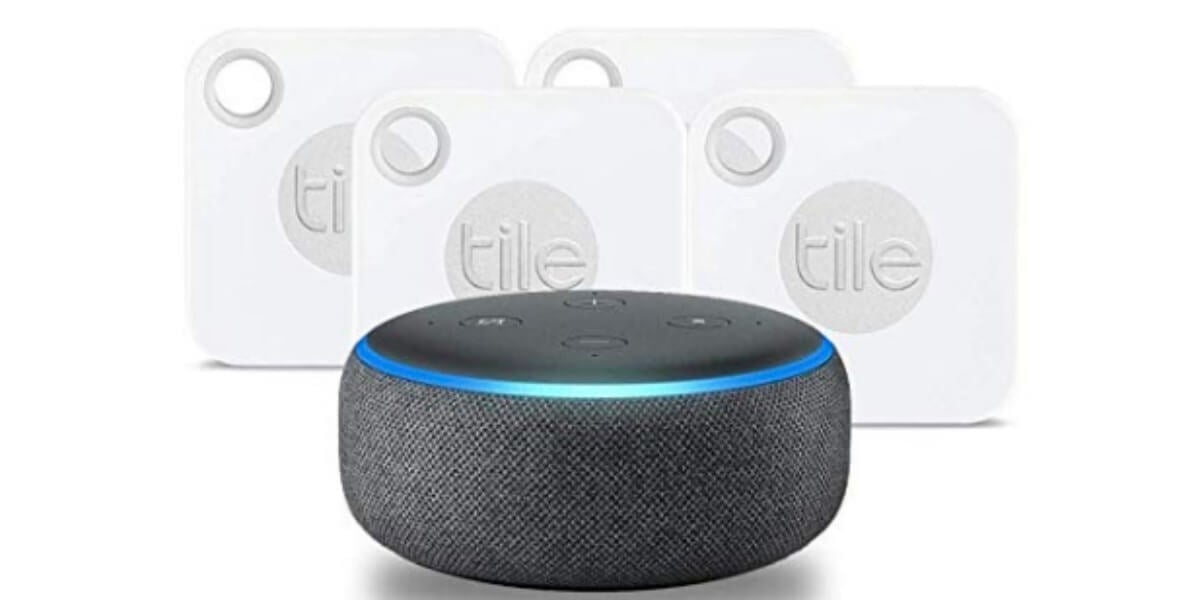 Tech Deal
Is someone you know always losing their phone, keys or TV remote? Great Christmas Gift! Get a Echo Dot (3rd Gen) Charcoal Fabric Bundle with Tile Mate 4 pack $59.99 (Reg. $96.69) from Amazon.
Description:
This bundle contains the Echo Dot (3rd Gen) and Tile Mate with Replaceable Battery – 4 pack – NEW

Enable the Tile skill in your Amazon Alexa app to easily locate your tile via voice. Just ask, "Alexa, ask Tile to find my keys".

Ring your things: Use your smartphone to make your Tile Mate ring when it's nearby but out of sight.

Find your phone: Can't find your phone? Simply double press the Tile button on your Tile Mate to make your phone ring, even when it's on silent.

Activate Community Find: If your Tile Mate is faraway, let other Tile community members help. The Tile app running on their phones can send location updates to your app.

Echo Dot hears you from across the room with 7 far-field microphones for hands-free control, even in noisy environments or while playing music.

Echo Dot includes a built-in speaker so it can work on its own as a smart alarm clock in the bedroom, an assistant in the kitchen, or anywhere you might want a voice-controlled computer; Amazon Echo is not required to use Echo Dot.

Alexa is always getting smarter and adding new features, plus thousands of skills like Uber, Domino's, DISH, and more.

---
For Even More Awesome Online Deals