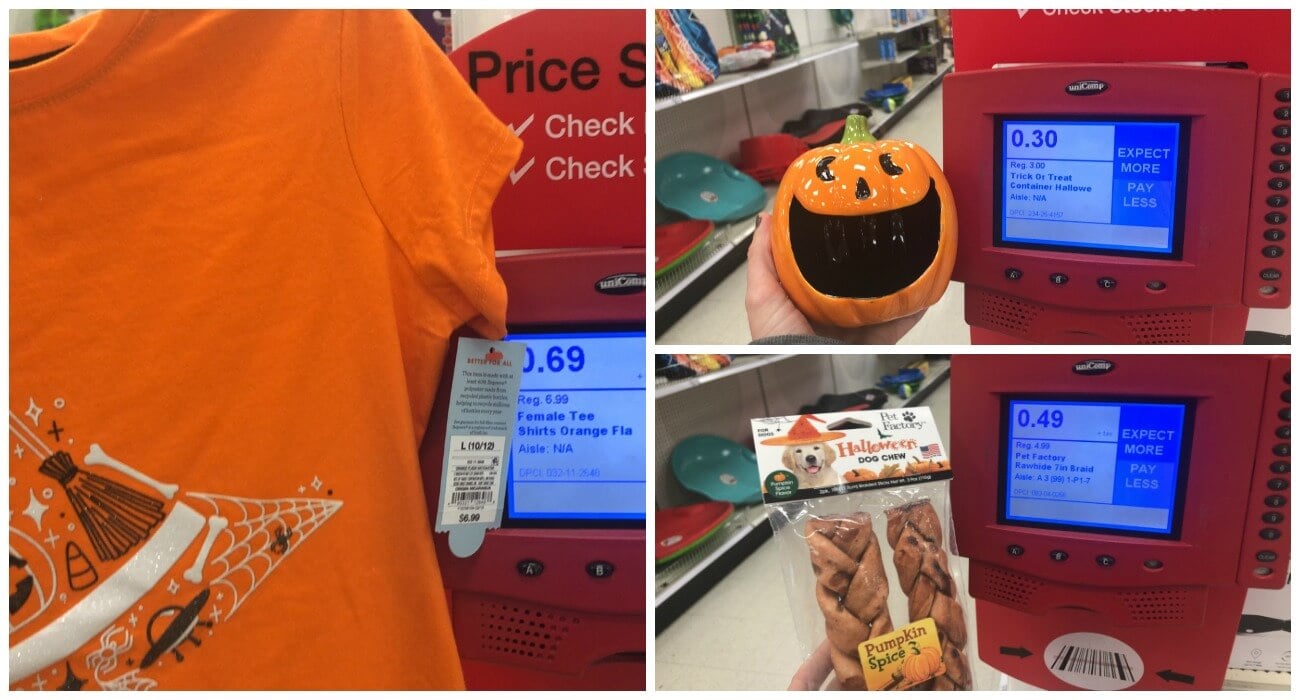 More Ways to Save at Target
Target Clearance
Woot! Target Halloween Clearance is on FIRE this year!
It may not be marked – but if you scan items you will see 70% off for all of the Candy and Food Products and everything else is at 90% off!
Here are some of the things that we found at our store:
Halloween/Fall Items in the One Spot – $0.10-$0.30
Halloween Costumes & Accessories – 90% off
Halloween Candy & Food Items – 70% off
Although most of the coupons for many of these items have already expired, we so have some, here are the coupons that are still available:
$0.50/2 Betty Crocker Fruit Shapes, Fruit by the Foot, Fruit Roll-ups, Fruit flavored snacks, Motts or Sunkist Fruit Flavored Snacks, 10/7 SS, exp. 12/01/2018
$0.75/2 Welchs fruit snacks 8oz+ or 8ct+, 10/21 SS, exp. 12/01/2018
$0.50/1 Glade Candle or Wax Melts Refill (LIMIT 2), 9/30 SS #2, exp. 11/10/2018
$1/1 Glade Fine Fragrance Mist Product any (LIMIT 2), 11/4 SS (R), exp. 12/15/2018
$1/2 Glade Candles or Wax Melts any (LIMIT 2), 11/4 SS (R), exp. 12/16/2018
B1G1 Febreze product up to $3 ets (LIMIT 2), 10/28 PG, exp. 11/24/2018
Don't forget to share any items that you find on clearance in your store. Around this time of the year, if you see something that has a fall decor to it, a pumpkin or leaves, scan it! You never know what you might find on clearance!
---
MORE TO LOVE AT TARGET: