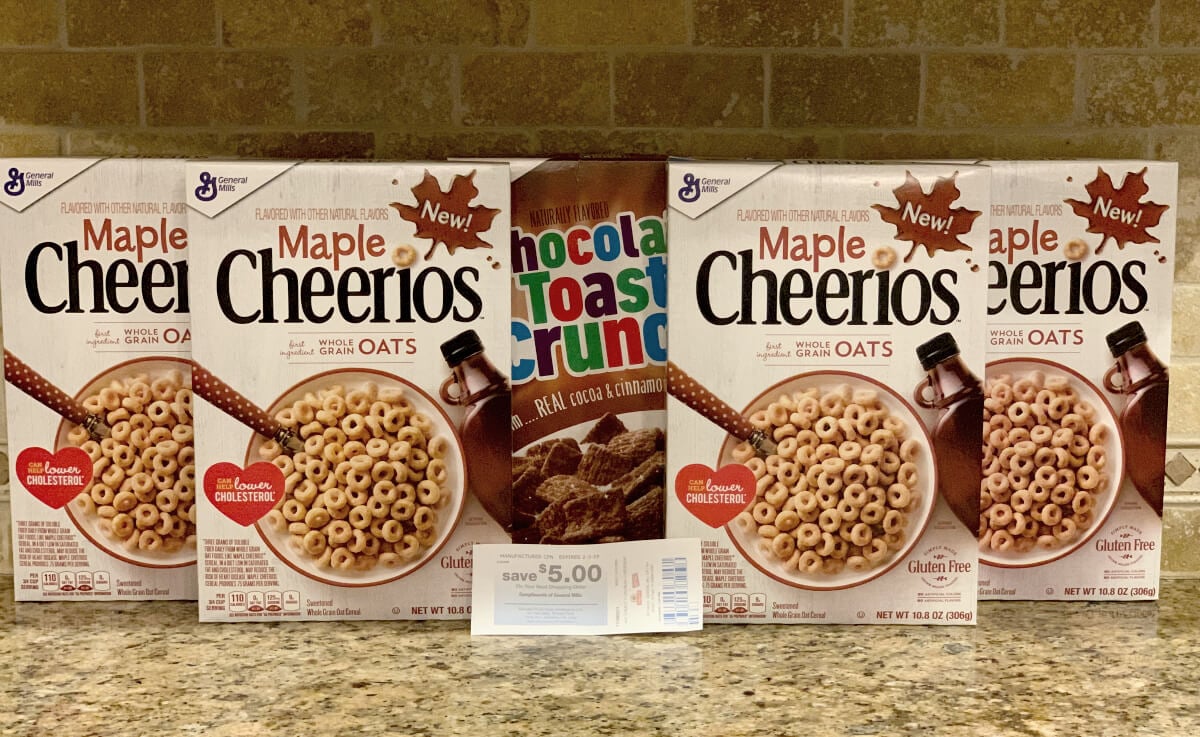 General Mills Catalina Deal January 2019 –
Yay! Here is a great deal you can score at ShopRite this week.   Through 1/26, ShopRite has a Spend $15 Get a $5 Catalina on select General Mills products.
We headed out early this morning and can Confirm this is working off Pre Price Plus card prices. 
We have the following offers available:
Save $1.00 when you buy TWO BOXES any flavor General Mills cereal listed: Cheerios™ • Cinnamon Toast Crunch™…, exp. Varies
Save $0.50 when you buy ONE BOX Cinnamon Toast Crunch?, Apple Cinnamon Toast Crunch?, French Toast Crunch?…, exp. Varies
$2/4 General Mills cheerios, cinnamon toast crunch, lucky charms, reeses puffs, chex, blasted shreds, cocoa puffs, trix, cookie crips, golden grahams, kix, fiber one, Wheaties, raisin nut bran, total, basic 4, oatmeal crisp, nature valley cereal, or nature valley granola pouches, 1/6 SS #1, exp. 02/16/2019
$1/2 General Mills Cheerios, Cinnamon Toast Crunch, Lucky Charms, Reeses Puffs, Chex, Blasted Shreds, Cocoa Puffs, Trix, Cookie Crisp, Golden Grahams, Kix, Fiber One, Wheaties, Raisin Nut Bran, Total, Basic 4, Oatmeal Crisp, Nature Valley cereal, Nature Valley Granola (pouches), ShopRite eCoupon, exp. 02/02/2019
We can score 4 Boxes of Maple Cheerios and 1 Chocolate or Churro Toast Crunch Cereals for FREE +$0.55 Money maker after stacked offers.
Check out the other deal ideas below.
Here are your deals at ShopRite:
More Ways to Save at ShopRite
---
More ShopRite Deals You'll Love: