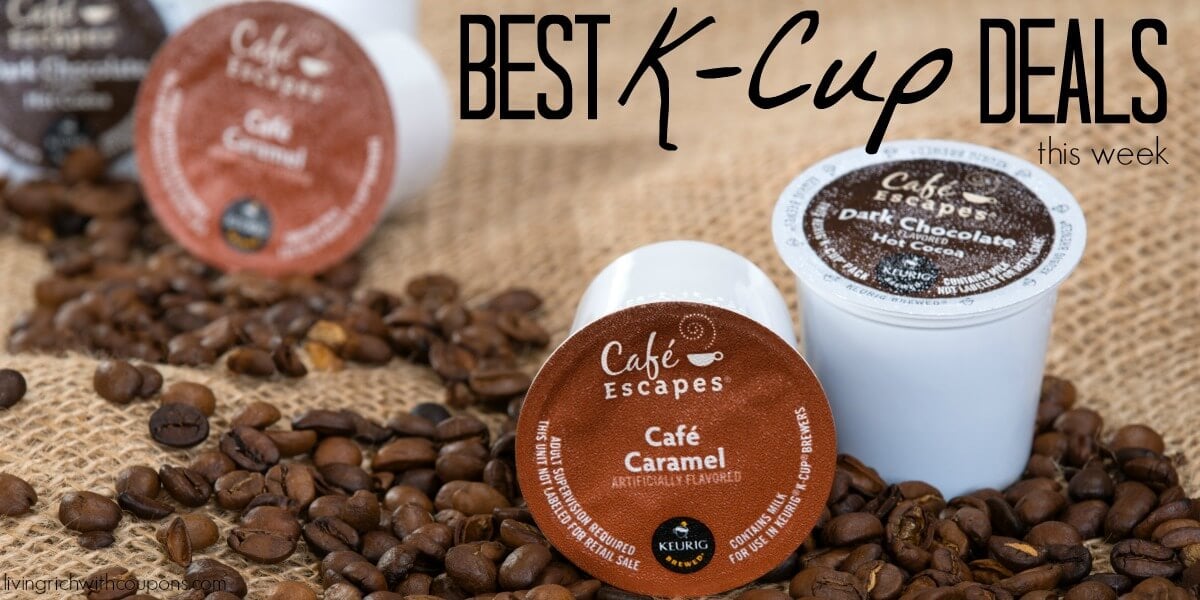 K-Cup Coupons 2/17/19 –
Wondering where to use your stack of K-Cup Coupons? We've got a great round up on all the best deals on K-Cups this week from all of your favorite stores including Target, CVS, Walmart and we even included online deals from Amazon and more.
If this K-Cups Deals list is not enough, you can always search the Grocery Price Comparison Tool to find the best sales on any products at your local stores.


Check out these great savings tools:
Grocery Price Comparison – Check for the best prices on products you are shopping for.
Printable Coupons – Find out where to get the best grocery coupons + FAQ about printing
Beginners Guide to Couponing – learn how to save money on groceries using coupons.
Toilet Paper Stock Up Guide – Find out the best prices to pay for your favorite packs of bath tissue.
Grocery Sales Cycles – Know when to stock up on your favorite products each month