Target Shoe Dupes –
Ever want an amazing outfit or item – but it was just way out of budget? That's where I come in! I loved finding some of these amazing dupes for some popular styles and trends every week!
Watch Megan try on the Dupes in their Facebook Live Video!
Totals for the Dupes this week:
High End Items = $1,010
Dupes = $134.97
I cannot tell you how many shoes at Target are a flat out dupe for a designer shoe! I was shocked and excited at the same time!
Target has an AMAZING dupe for Hermes Oran Sandals for only $19.99. The original sandals would cost you $650! That's a CRAZY difference!
---
These wedge sneakers are a major dupe for some Steve Madden sneakers! Steve Madden would cost you $90 and the Target Dupes just $34.99!
---
We need a heel too! Grab this classic block heel dupe! The Sam Edelman Block Heel is $100 and the Target dupe is only $30! WHOA!
---
Rainbow Sandals are super popular but $50! I found a Target Dupe for only $10!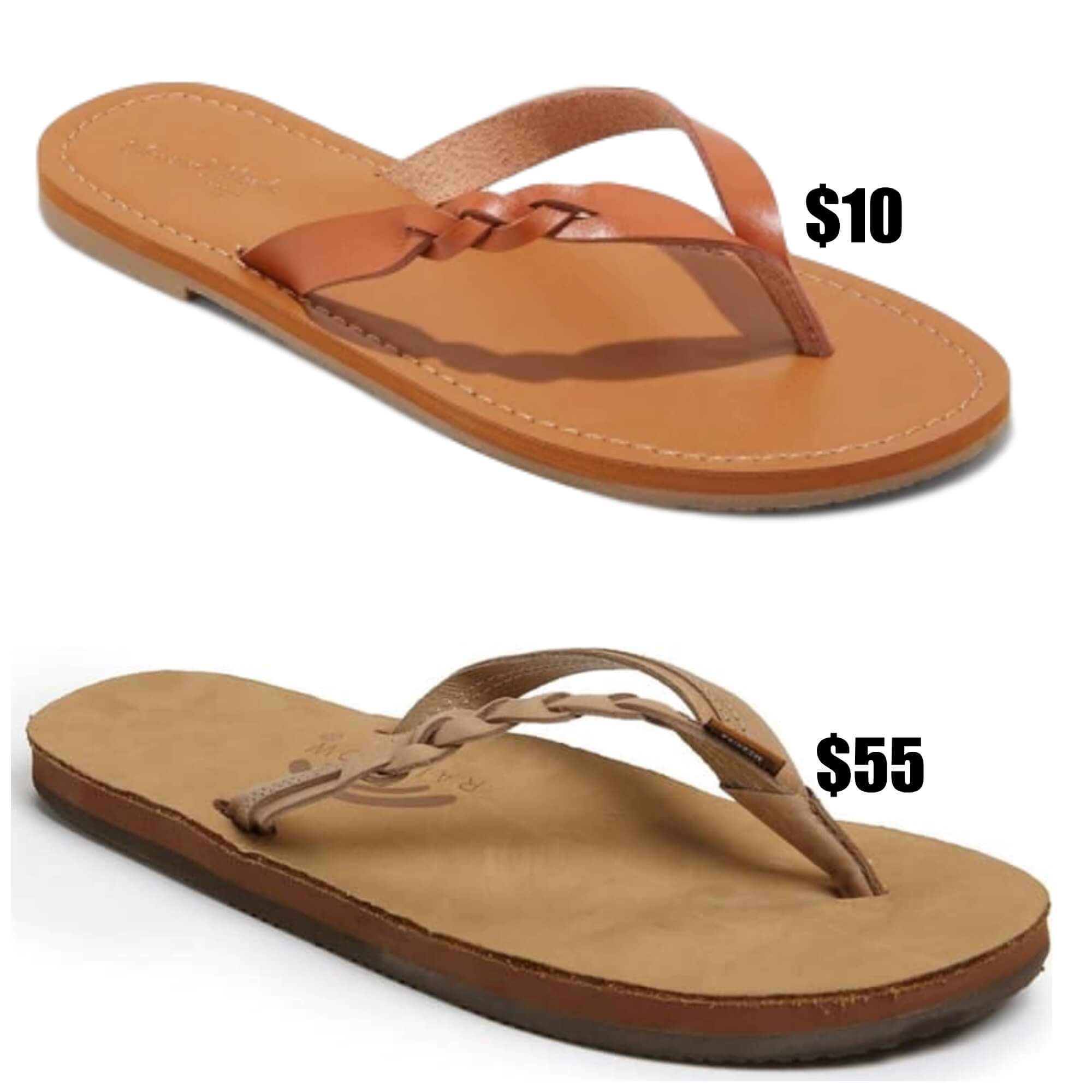 ---
These Birkenstocks are so cute but they are $40! I found a crazy good dupe at Target for $9.99! There are tons of colors too!
---
Rainboots are always a must! Hunter rainboots will run you $95! I found dupes at Target for only $30!
---
Check Out What's Hot on LRWC: