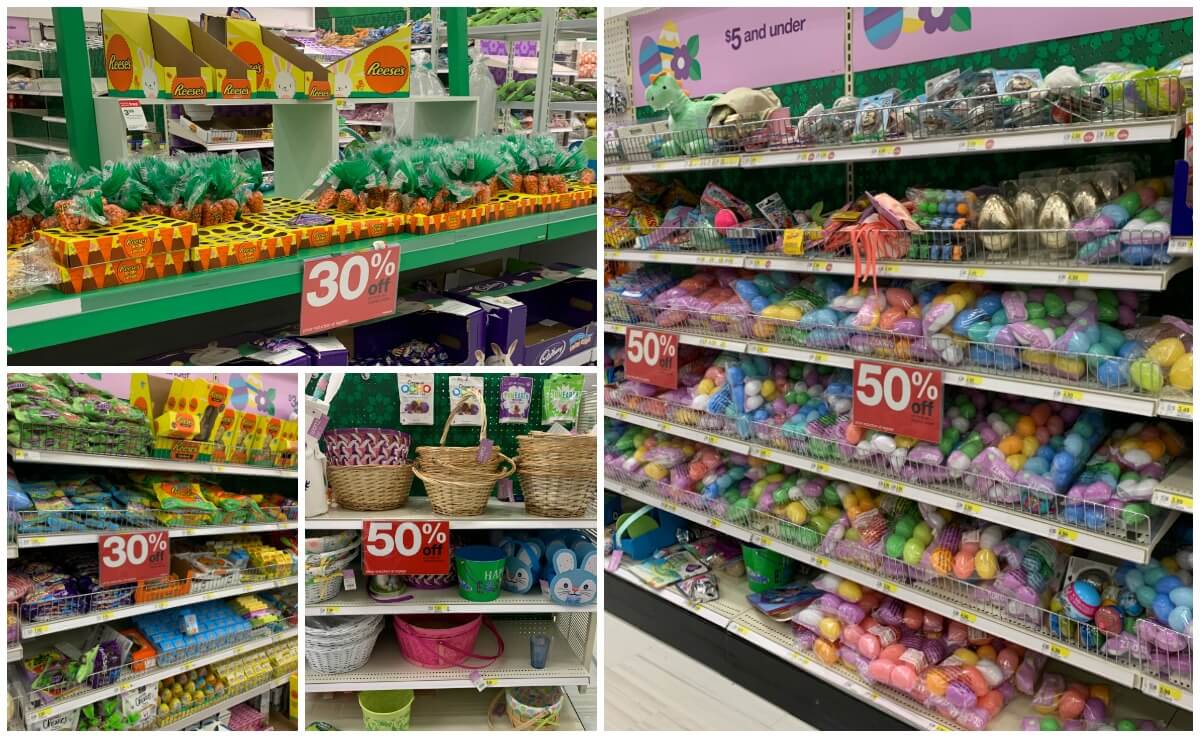 It's that time again! Easter clearance at Target for 2019! You can expect to find everything in the Easter section on clearance today up to 50% off!
All of the Easter Candy is priced at 30% off and everything else is up to 50%! If you had your eye set on some Easter goodies be sure to head out and take a look!
Holiday clearance does usually go up to 70% or 90% off but there is no way to be sure of the selection at that point!
Don't forget to check the One Spot as well, we found quite a few seasonal spring items that were on clearance as well!
Don't forget to let us know what kind of awesome deals you find!
More Ways to Save at Target
---
More Target Deals You'll Love: