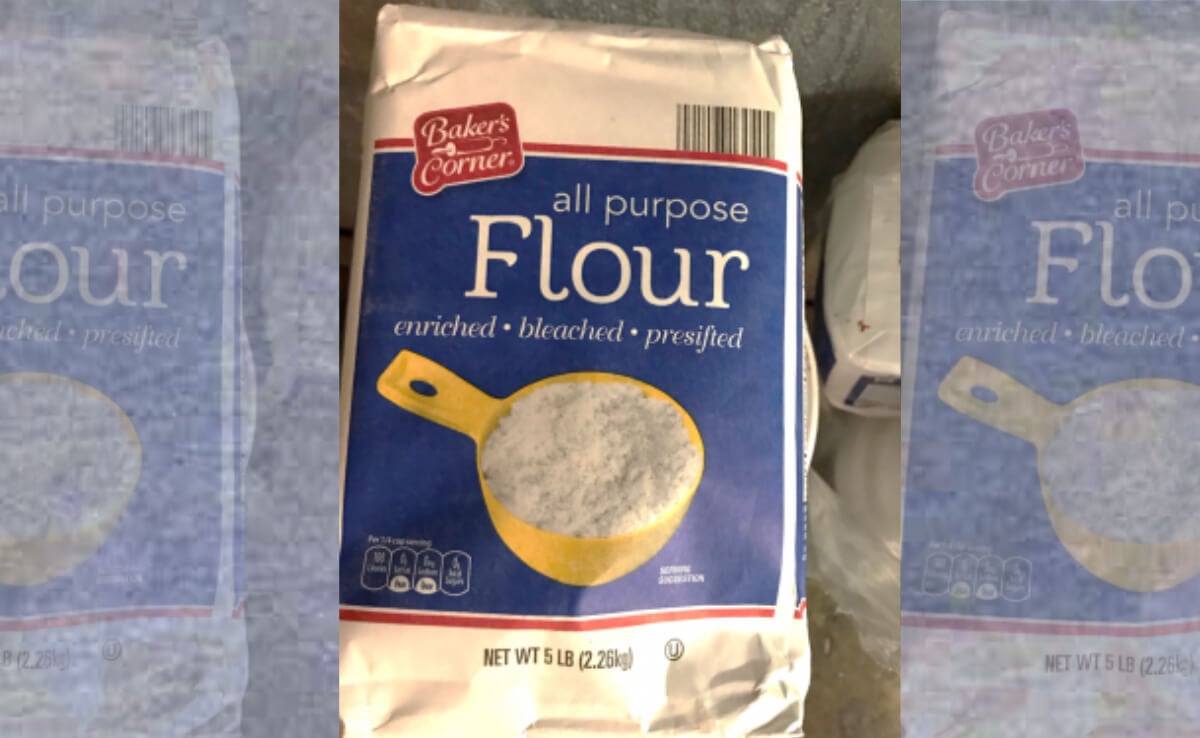 Aldi Flour Recall –
ALDI has recalled 5-lb. bags of Baker's Corner All Purpose Flour because they may be contaminated with E. coli. The recalled flour was sold at retail locations in the following states:
Connecticut
Delaware
Massachussetts
New Hampshire
New Jersey
New York
Ohio
Pennsylvania
Rhode Island
Vermont
West Virginia
Details of the Aldi Flour Recall
Seventeen people infected with the outbreak strain of E. coli O26 have been reported from 8 states.
Illnesses started on dates ranging from December 11, 2018, to April 18, 2019.
Three hospitalizations and no deaths have been reported.
Evidence indicates flour is a likely source of this outbreak.
This investigation is ongoing. FDA is working to determine whether other brands or lots of flour may be potentially contaminated and need to be recalled. CDC will provide updates when more information is available.
Bakers Corner All Purpose Flour 5 lb. bag with the following UPC code: 041498130404.
You can read more about the recall here
What to Do About the Aldi Flour Recall
Consumers should not use any of the recalled flour and should throw recalled flour away.
If you stored flour purchased from ALDI in another container without the packaging and don't remember the brand or "better by" date, throw it away.
Consumers should thoroughly wash the containers before using them again.
Consumers with additional questions can contact ADM Milling Co. Customer Service at 800-422-1688 between the hours of 8 a.m. and 4:30 p.m. CT. You can read Aldi's Press Release here.
Make sure to stay up to date on all the latest recalls