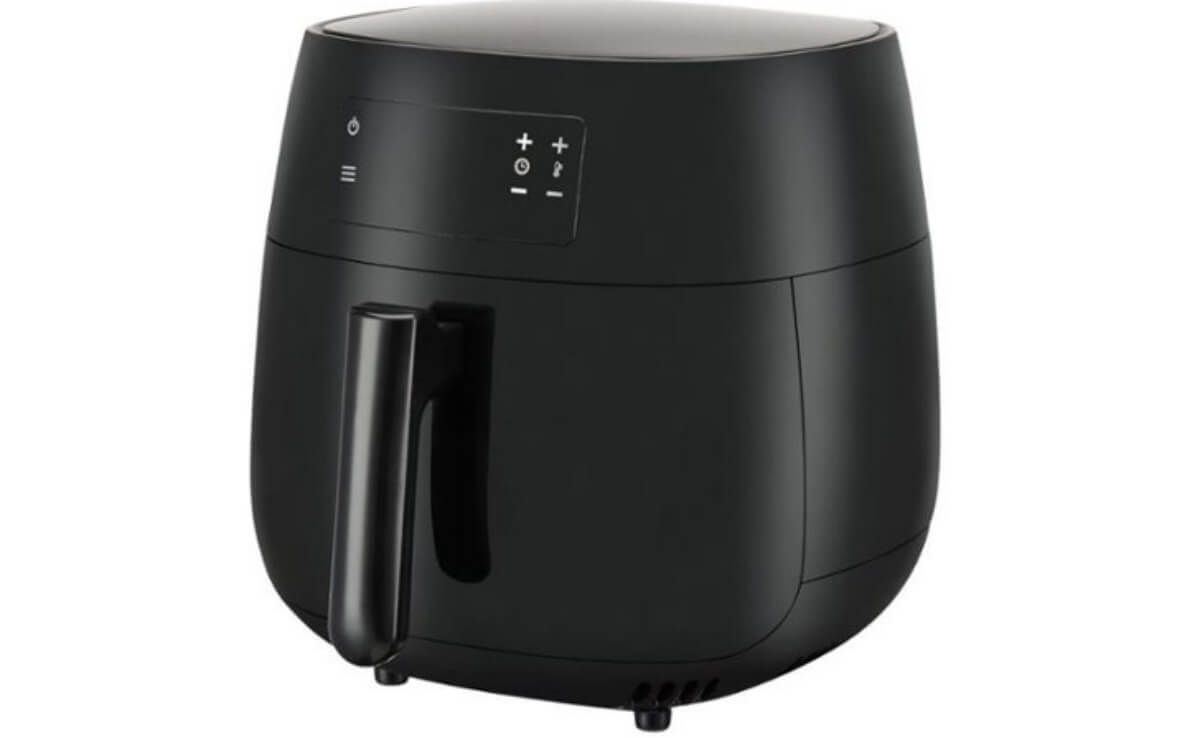 If you've been thinking about an Air Fryer and haven't bit the bullet yet, now is your chance.
Right now, at Best Buy, you can score a great deal on an Emerald 4.2qt Air Fryer $29.99 (Reg. $69.99)
Here is a description of the product for sale:
The Emerald 1819 Air Fryer with 4-liter capacity provides an easy and healthy way of preparing your favorite ingredients. The ceramic basket provides wonderfully non-stick surface providing easy clean up. The removable ceramic double basket and pan set allows for one dish to prep or cool off in the basket outside the fryer as the pan cooks another meal. By using hot rapid air circulation, it is able to make numerous dishes and tasty delicacies. This wonderful product is designed to heat up foods with little to no oil at all! You can select from one of the 7 preset programs and start cooking with the press of a button. Place the prepared fresh ingredients and the air fryer will take care of the rest. Air fryer fries, roasts, bakes, and grills with rapid air circulation allowing for quick and even distribution of heat for crispy fried tasted without the added fat and calories.

---
For Even More Awesome Online Deals