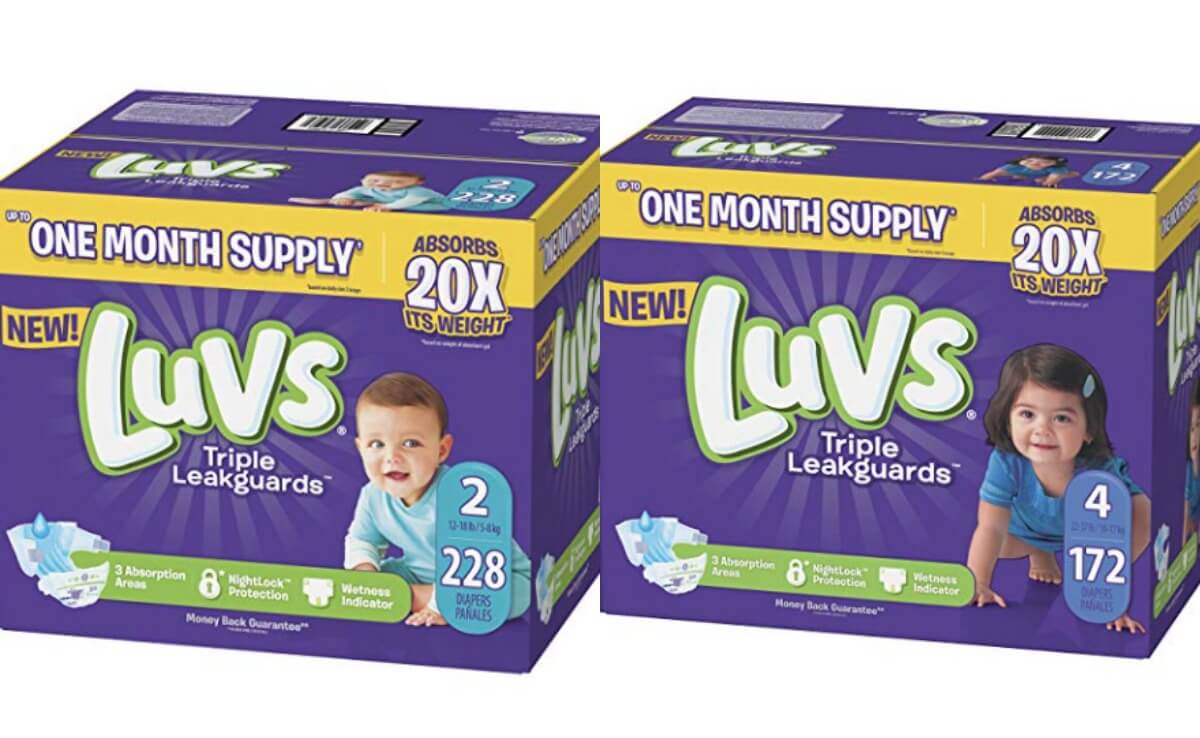 Stock up on Diapers today at Amazon
Hurry! Jump on this super deal on diapers delivered right to your door! Prime Members get 50% Off Luvs Diapers when you check out with Subscribe and Save and clip the 50% off coupon.
*This offer is off your FIRST Diaper Subscription Order

Choose from Size 1-Size 6.
Remember, you can easily cancel subscribe and save at anytime.
If you like Pampers Better get 50% off Pampers Here!
50% Off this price:

---
For Even More Awesome Online Deals