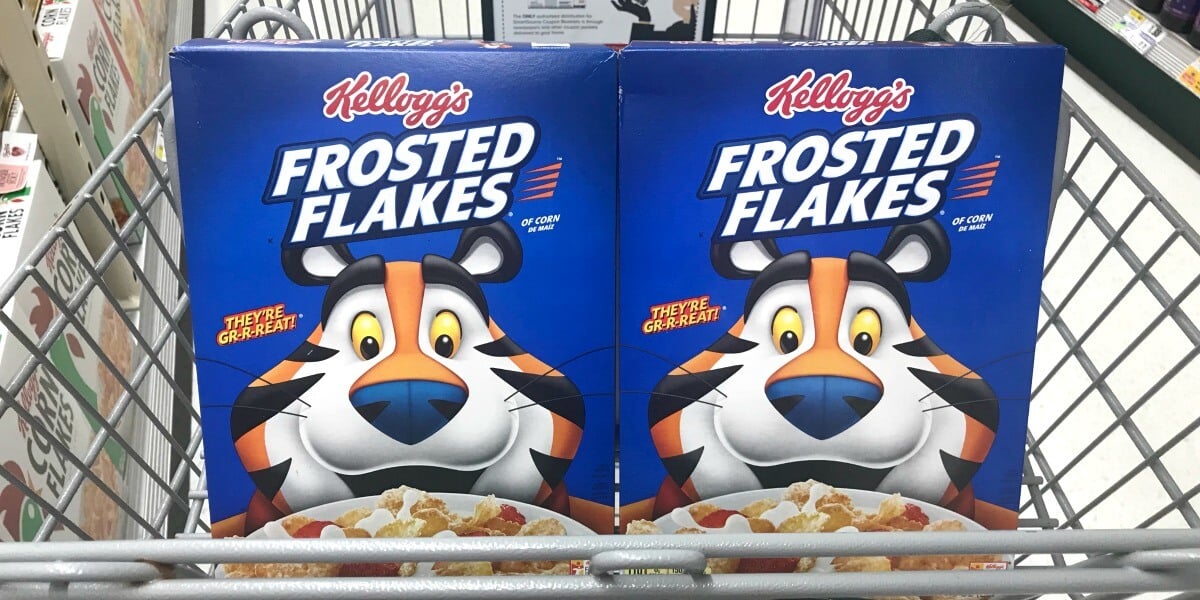 Cereal for less than a buck! Now through September 26, Acme has select Kellogg's Cereals on sale $1.99 each when you buy 4.  Frosted Flakes has an ibotta rebate available. Add some coupons to this, and we end up with cereal as low as $0.84 per box. Plus there's a Saving Star offer! Stock Up!
We have the following offers available:
$1/2 Kelloggs Cereals any 8.4 oz + (LIMIT 4), 8/25 RMN, exp. 10/20/2019
$1/2 Kelloggs Special K, Frosted Mini Wheats, Raisin Bran and/or Frosted Flakes Cereals (10.2 oz or Larger, Any Flavor, Mix or Match) (LIMIT 4), 9/22 RMN (R), exp. 11/03/2019
$1/3 Kelloggs Cereals 9 oz+ (LIMIT 4), 7/28 RMN, 

exp. 09/22/2019

$0.65/1 Kelloggs Frosted Flakes Cereal Original variety any size (LIMIT 5) (Various Stores), Ibotta Rebate, exp. Varies
Always look for personalized J4U Acme Coupons to possibly save even more!
Here is your deal at Acme
Even More Ways to Save at Acme
---
More Acme Deals You'll Love: