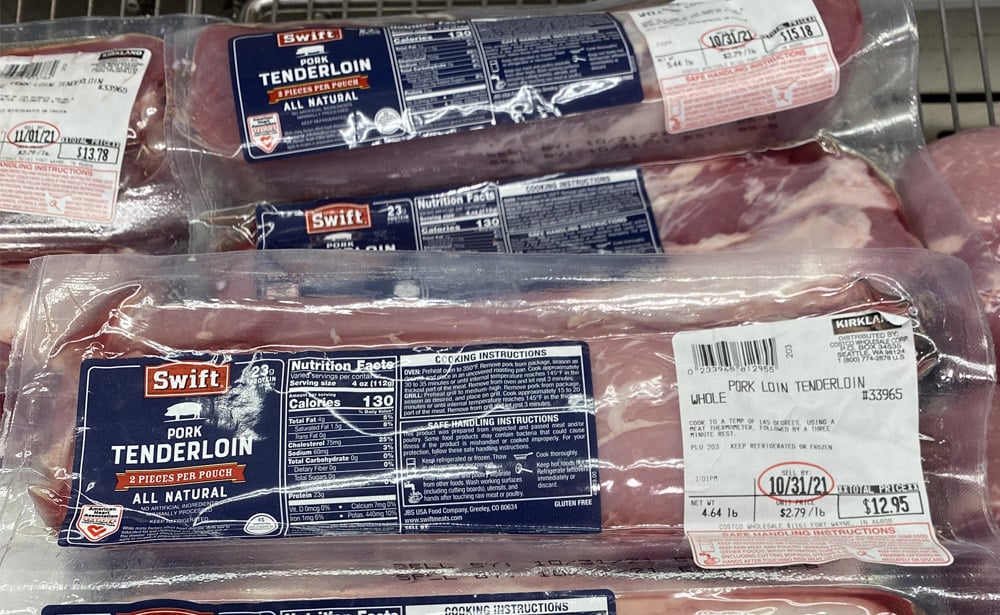 Check your local Costco for this deal on Swift Boneless Pork Tenderloin.  Their are two pieces per pouch and its a two pack so you end up with four tenderloins in each package. This deal goes on until 10/17.
The package I purchased was marked $12.95.  Its 4.64lbs of meat at $2.79 lb.  With the savings offer taking off $4.00, I paid $8.95.  That works out to $1.92 lb which is a good price for tenderloin.
There is no limit on the number of packages you can purchase.  My packages went right in the freezer!
Check out how Costco's price compares to other stores.
ShopRite
Fresh Boneless Pork Tenderloin, 2 Pack, 2.7 lb (avg.) – $9.42 (sale price) – avg price $3.49 per lb.

Walmart
Tyson® All Natural* Pork Tenderloin Boneless 2 Pack, 1.5 – 2.5 lb – $10.59 – avg price $4.36 per lb.
Costco is definitely the best price!
Here is your deal at Costco

---
More Costco Deals You'll Love: